8 Recommendations for Writing a Great Essay
8 Recommendations for Writing a Great Essay
July 16, 2023
Writing skills are important in our life, whether it is a school or adult life. That is why students get essay assignments so often. But these tasks are important for developing not only writing but also critical and cognitive abilities. If you want you to want to improve your writing results, follow our essay tips, and master your skills.
We all are different, and to some students writing essays is not a complicated task, while for others, this can be a real challenge. We have collected recommendations that will help both groups to become better essay writers. A good skill comes with practice, but with our recommendation, you will make your path easier.
1. Define Your Purpose
You may think that this point is too obvious. But you will be surprised how many unsatisfied grades were resulted by the misunderstanding of the task. Students often confuse or skip the requirements to compare or analyze things. Instead, they either describe things or say something without any obvious purpose.
But keep in mind that the particular type of essay sets particular expectations. So, if your teacher gives you a task to contrast things or to analyze some phenomena, you should do this. The descriptive or narrative part can be used in such essays, but it should lead to the next contrasting or analyzing part. Or if your topic is aimed at downsizes of something, you should focus on them. Sure, you can mention some upsides, but the main body of your essay should be dedicated to the main objective of your task.
Also, you need to define the required depth of your research. Of course, your essay should not be shallow in any way. But if you need to analyze something, you can list all the aspects of it and provide a summary of each. Or you can focus on the main 2-3 things and analyze them more profoundly.
2. Arrange Your Work
As soon as you defined what essay you should write, you need to arrange your working process to make the most of the time you have. One of the common student mistakes is that they underestimate the time they have until the deadline. They cannot always tell how much work they need to do to complete the task. This can lead to late nights of writing right before the deadline or bad results eventually. But to succeed in writing an essay, you should plan your work from the moment you know your topic and the task. You can assign the date or time to each step of work:
defining the purpose of the task;
outlining the essay;
research and noting;
writing;
first draft;
proofreading;
handing in.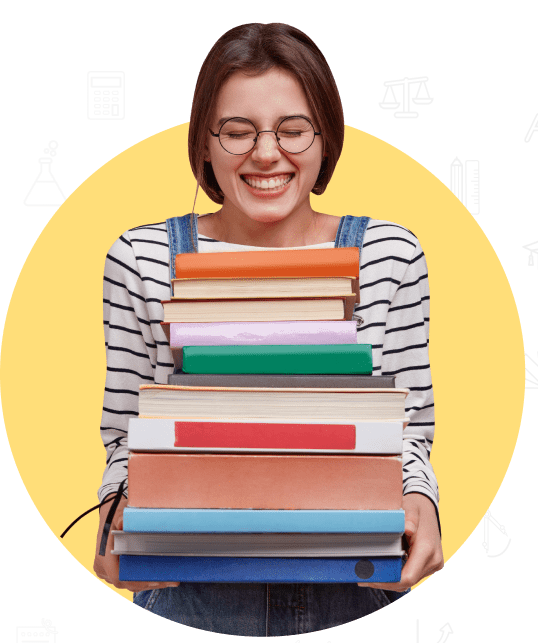 Don't have time to finish?

Try to write an academic paper with us
Free revision policy

Free bibliography & reference

Free title page

Free formatting
3. Research Deeply
Although your task is writing an essay, it is important to create a solid background for your thoughts. Before writing does in-depth research of your topic using the relevant sources. This is a very useful academic skill when you can do deep research and use the found data for a relatively short essay.
You can use online sources and databases or do it old fashioned way in a library. The last option is relevant to cases when required sources are not available online. Otherwise, researching online can save you a lot of time. Also, do not waste time on sources that are not 100% relevant to your idea. You can check doubtful sources reading their abstract or summary, and after this, decide whether you should pay attention to it.
After you found suitable articles and books, you need to look through their bibliography and identify what parts were cited there to mark it in your work as well. This also may help to find you more relevant sources. Do not limit your research with one or two sources. Try to find more with various views and conclusions to see the wider picture on the topic you write about.
4. Use Critical Thinking
It is a rare case when you find perfect academic theories and approaches. Most of the things in our life have their flaws. Describing obvious features of the things, you can expect only the passing grade. But if you want to get an A+, you need to fill your essay with a critical analysis of the topic and relevant materials. This is what will differentiate your work from others. Sure, you can have similar thoughts with your mates, but in most cases, writing down your analysis will make your essay unique and worth attention.
Your teacher will see that you have done some research, and your findings have a serious background. With critical thinking and writing, you will not only repeat thoughts from the sources, but you will estimate their value and provide your own opinion based on what they say.
5. Create a Logical Structure
The structure of your essay is as much important as the arguments you provide in it. Even if you have done deep research and have meaningful thoughts, without a logical presenting of your findings, you will never reach the reader's mind. You can use the following script: tell your readers what you are about to say, say it, explain what you said. In other words, the structure of your essay should consist of the intro, main body, where you present your arguments and the conclusion.
Also, keep in mind that all parts of your essay should be connected logically. The transition from intro to the body paragraphs and so on should be cohesive and understandable to the reader. Your essay should not be just a list of arguments. Every paragraph should be derived from the previous part.
6. Beware of Plagiarism
We have already mentioned that you need to collect a list of references to give credit to the thoughts you mention in your essay. In academic writing, it is important to combine your novel ideas and findings with the previously made conclusions and researches. This approach is important as you need to investigate the topic before presenting your own arguments. At the same time, it is also not good if your essay consists only of the cited passages without any significant personal views and conclusions.
7. Work with a Friend
It is always easy to work with support. Find a "study buddy" who also wants to write great essays and research topics deeply. It can be your companion for library trips or proofreading. Keep in mind that we do not encourage you to write an essay in collaboration with someone.
8. Use Academic Language
Another common mistake is when students write their essays in a more casual language. Their thoughts and findings can be interesting, but in a non-academic form, they will look more like a social media blog post. But for an academic essay, you should use more formal phrases and present your thoughts in a concise and unbiased way. Use present tenses and avoid informal words.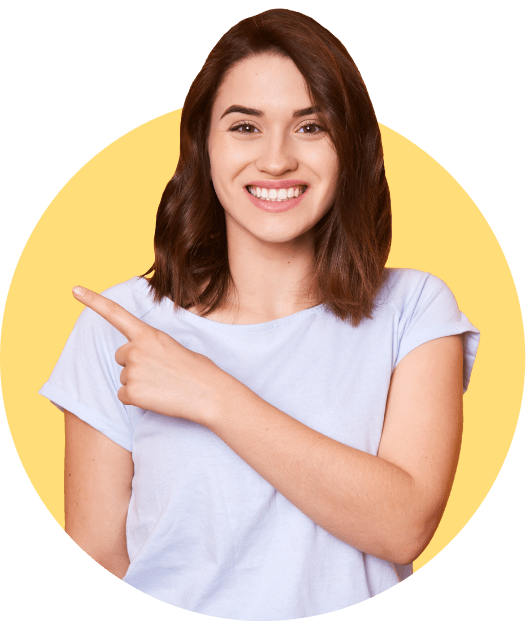 Still have any questions?

Contact our professional team and we will to help you solve your problem.
Free revision policy

Free bibliography & reference

Free title page

Free formatting
Additional Tip
You should learn how to write great essays as this task will follow you during the entire educational process. Moreover, writing skills can serve you a great deal in the future at work and other "adult" stuff. But we also understand that sometimes students need help. This may be connected with a huge workload or lack of time due to a part-time job or other responsibilities. However, you still want to show good results at school, college, or university. So there is a solution for you –professional writing assistance. Just address your request to our team, specify what you need and we will help you. This approach is a guarantee that you will have a great essay that meets all the requirements and expectations. As a bonus, you will get free time and energy for other important things in life.
Send your e-mail and get a discount on your first order!
7%