5 Paragraph Essay: How to Write It & What is It?
5 Paragraph Essay: How to Write It & What is It?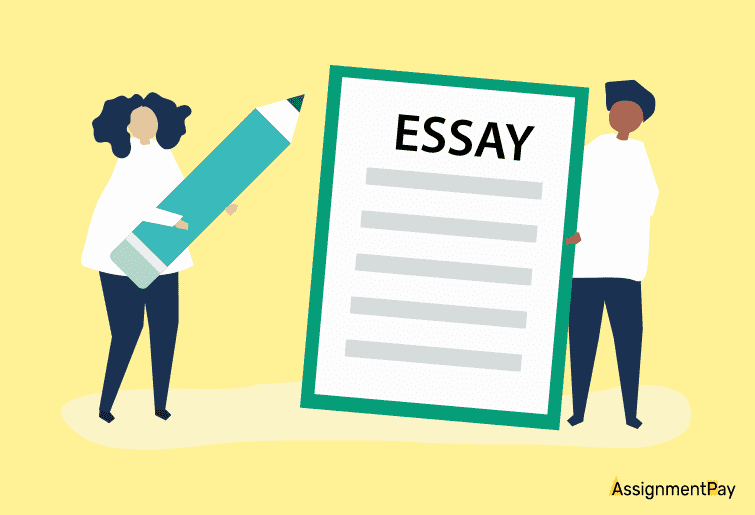 Every student wants to succeed during the first year at college. If you are one of them and plan to be among 40% of freshmen, who want to perform at the entry-level, it is necessary to get familiar with essay samples and read guidelines, provided by industry experts.
A five paragraph essay is quite a popular college assignment. As you get from its name, it is a paper, which consists of five paragraphs: introduction, three arguments with supportive data, and conclusions, where you sum all the results of your work. Using this simple outline you will be able to cover every issue without missing anything out.
Usually students are not able to write a nice 5 paragraph essay simply because their tutors don't provide all the necessary requirements and forget that students are not professional writers. Do you want to know whether there is a way to solve problems of homework and other tasks? Yes, there is! You can turn to a writing service and hire a professional writer, who is able to deal with all sorts of subjects and topics.
In case you want to cope with the assignment on your own, go on reading and learn how to write a 5 paragraph essay without any worries.
5 Paragraph Essay Definition
So what is a 5 paragraph essay? It is a very common assignment both for high school and college, which aims to check your written skills, as well as abilities to analyze and put your thoughts on paper. It is mostly an informative writing, which contains your own narratives on the topic.
This essay is assigned to detect whether you are able to interact with the audience, support your thesis, complete a research and choose strong arguments. You should also be able to summarize data, distinguishing the most important features. Such assignment helps to improve analytical, writing and reading skills.
A five paragraph essay is a regular example for schools, colleges and universities, so you should know how to perform it properly. Your sources need to be relevant and every argument must be backed with credible data in every single paragraph.
You will surely need these skills in future, especially if you decide to take tests like SAT, IELTS, TOEFL and ACT. Knowing how to write a 5 paragraph essay is a solid part of any admission process, so if you want to complete it properly, get familiar with samples online and follow our simple guidelines.
How many sentences is a 5 paragraph essay?
You may be surprised to know that a 5 paragraph essay consists of five paragraphs, which follow a clear structure. The first one consists of one or two sentences, a thesis statement, and three sentences, which explain what will be discussed in your essay.
Types Of five-paragraph academic essays
There are many types of five paragraph essays, depending on the main goal and requirements of your tutor. You need to get familiar with all of them before starting your work to be able to know what to write about.
Here are six main types, which you may be asked to complete:
Argumentative to provide arguments on a topic, taken from reliable sources;
Persuasive, which aims to persuade the reader to accept your point of view;
Narrative to tell a story about a situation, event, location or any other issue;
Expository. The main goal of such an essay is to explain a particular issue to make it clear for the reader;
Compare and contrast. This type of essay shows the main differences or similarities of two different issues;
Cause and effect. In such a paper you need to explain what caused a particular event or what the consequences are. In rare cases you may be asked to write about both.
Step-by-Step Guide to Writing 5 Paragraph Essays
1-st Paragraph: Introduction
It is always a good idea to start with a 5 paragraph essay outline. It is a plan of your future work, which allows concentrating on the most important details of the topic. With its help you won't forget about anything and will always stick to the point of the assignment.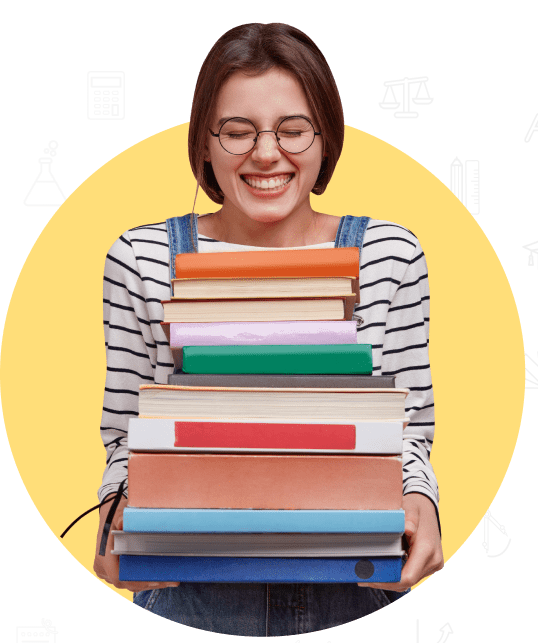 Don't have time to finish?

Try to write an academic paper with us
Free revision policy

Free bibliography & reference

Free title page

Free formatting
Then you can add a hook sentence, which aims to engage the reader and make him want to learn more. Depending on the topic of your essay, its seriousness and target audience, a hook can be:
A joke or an anecdote;
An unknown information or interesting fact;
A quote;
Story from your own life.
Once you complete your hook sentence, engaging the reader, you should proceed with background information on the topic. Explain why it is important for the audience. Recall recent events in the society, economy or politics (depending on your topic) to show why your essay is relevant. Close your introduction with a thesis statement. It should be brief, catchy and contain a concrete statement, which you will support during the whole essay.
To sum everything up, here are the basic principles for your introduction paragraph:
Your introduction should consist of three to five sentences not to bore the reader but still introduce him to the subject;
It will influence the whole structure of your future work, because you will need to enumerate all the ideas you have included to the text;
Start with a hook sentence. It can be an interesting fact, a quote, a rhetorical question, a joke or examples from your own experience. Remember to stay relevant and keep in mind your target audience not to offend it;
Close your introduction with a thesis. It will remain the heart of your work and all of the arguments will simply support your thesis.
For example, if you are asked to write about racial discrimination, you can start your introduction with a strong statement like 'Why should people with different skin color be treated worse? They have two hands and two legs, as anyone else".
You don't have to answer the question, because it is a rhetorical one. If you doubt whether your introduction is good enough, you can get familiar with 5 paragraph examples or buy one from our professional writers.
Three Body Paragraphs
The main part of your essay should consist of three paragraphs. They contain multiple details, like quotes, facts, statistics and examples that support your introduction and all the arguments, presented in the beginning of the work.
All you need to do is to take all the points from your introduction, discussing them in a separate body paragraph. Here are the main tips you may need:
Start every paragraph with a topic sentence, which summarizes the main point. It will make up the first sentence of every paragraph. This sentence should be strong, catchy and engaging. If it is not interesting, the reader may not want to learn more;
Then write down your argument and explain why it is relevant and true. Make sure you use a clear language and simple words. Always assume that the reader doesn't know a thing about the matter;
Present all the evidence, like examples, facts and statistics to support the argument. It is important to persuade the reader, providing only reliable information on the topic.
Now your body paragraph is ready. Do the same with the second and the third paragraph, which will be much easier, because you already have an outline with a clear structure.
Make sure you choose an appropriate amount of paragraphs, because their lack may not reveal the topic and too many arguments may bore the audience.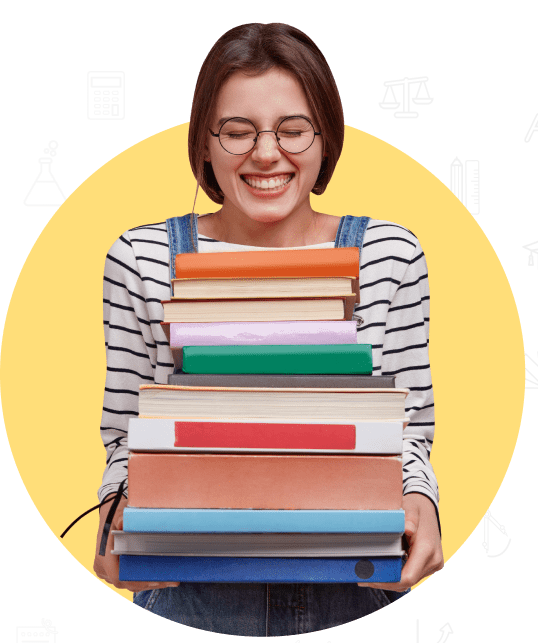 Don't have time to finish?

Try to write an academic paper with us
Free revision policy

Free bibliography & reference

Free title page

Free formatting
5-th Paragraph: Conclusion
Before discussing the conclusion you should think about the way your body paragraphs need to be built. Use transition words, when working on your second paragraph. Try to make a list of all the ideas, when you research the subject. Pick the strongest issues, which will then shape your arguments. Don't forget to add examples to every body paragraph, as they act like a great supporting point of the thesis.
Conclusion, the last section of your essay, should be a summary of the whole work. Don't forget to use transition words to move from body paragraphs to the last one.
Your conclusion must contain a paraphrasing of the thesis statement. You need to make conclusions on every provided argument and body paragraph.
Explain the reader how all the arguments are related and think of possible solutions for the future. Here are simple and effective tips you can use:
Last sentences of the paragraph must reflect the whole point of your essay;
Remind all of the arguments, paraphrasing them;
Don't use citations in this section;
Join arguments that are alike into a single sentence.
References page
A reference page is an important part of your essay, which contains a list of all the sources you have used. Without them your professor won't want to read the paper and will surely ask you to rewrite the assignment anew.
Before working on the reference page, ask your tutor for specific formatting requirements, as every style has its own approach to the list of used sources.
Once you write down all the requirements of the style, you won't find it difficult in future to apply all of them. In case you are not sure whether you can properly format your work, you can use online software, which will automatically format the paper. If the result doesn't satisfy you, you can always turn to professionals from AssignmentPay.
Five-point Grading System your five paragraph essay
If you want to succeed, it is necessary to know the main grading points for your five paragraph essay. However, various educational establishments may have their own grading systems, so you need to know whether your tutor has any specific requirements.
Here are the features, which are used, when grading your essay:
Focus. Were support points good enough to defend the thesis statement and arguments?
Organization. What are transition words for essays and how should I use them? How well did the author develop an outline? Did he follow the outline during the whole essay?
Conventions. Were there any spelling, grammar or punctuation mistakes? Were there run-on sentences?
Style. Was the vocabulary good enough? Was there any plagiarism in the paper? Was the author creative enough?
Content. Was the writer able to prove arguments and a thesis statement, remaining concise and logical?
The best way to meet all the mentioned criteria is to download a five paragraph example and get familiar with the requirements in advance.
Free 5 Paragraph Essay Examples:
A great way to learn more about the structure and format of a 5 paragraph essay is to download ready examples. They contain all the necessary requirements and additional tips, which will boost your imagination and help to create an outstanding essay on your own.
Swipe left/right to view more examples!
Writing A Five Paragraph Essay is Simple!
A five paragraph essay may cause lots of troubles and waste precious time, which you could use for entertainment and pleasures of student life. If you don't want to miss anything out, place an order on our website and forget about all the difficulties of academic life.
Send your e-mail and get a discount on your first order!
7%