How to Write a Précis, which will Impress Everyone?
How to Write a Précis, which will Impress Everyone?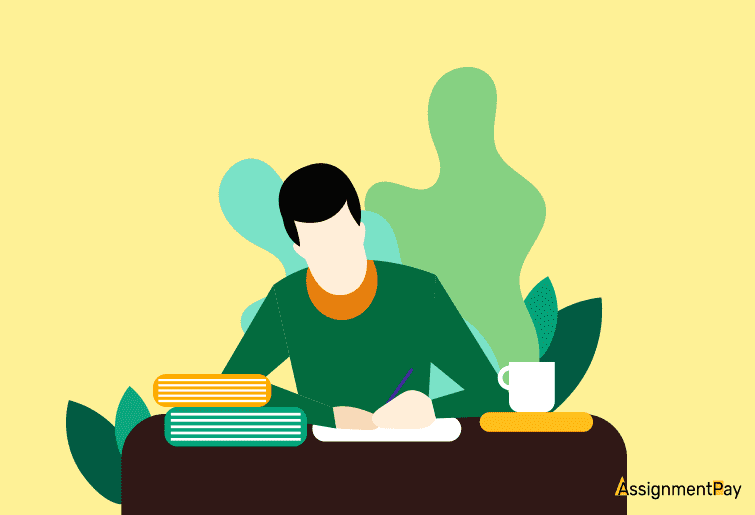 Every future student hopes that college life is pure fun and entertainment with a few assignments from time to time. However that delusion ends, when scholars face reality and have to complete tens of various tasks with a tight schedule.
While some students are dedicated to their studies, others simply want to enjoy youth and all the benefits of free life. Unfortunately, students can't miss deadlines, as it may result in low grades and even influence degree.
When you need to write a submission paper, précis is surely one of the most difficult assignments. Not every student knows what this task is about, so we have collected all the necessary information to explain how to write a precis , how it should be completed and what basic features you should know.
Continue reading and get all the useful tips, thoroughly collected by the best writers and experts in the field!
What is a précis?
So what is a précis? It is a concise summary of a speech, book, article or any other text. As you already see, this term is of a French origin and means 'precise' or 'brief'. It is a short synopsis of a publication, whether it is an article, a dissertation or any other text. Any time you sum up ideas of a literary work, you can call it a précis.
However, it is not paraphrasing, as you don't have to mention all the discussed issues of the text. Your précis should explain the main idea of the text and to follow a certain structure. This is what makes precis writing difficult to students, who lack experience and are not familiar with the most important writing instruments.
Knowing it you will be able to format your précis properly and avoid the most common mistakes. Remember, this task is not a critical analysis, so you don't need to examine all the ideas and content of the text. You also don't need to write what you think about the matter.
Cover only key features and points of the source text. Make it brief, precise and always stick to the main point. That is the best way to define precis and keeping it in mind you will surely have no worries with the assignment!
What are Précis Characteristics?
When you are assigned with writing a precis, you must be sure that you understand all of its basic characteristics. They are as follows:
It is a critical outline of the discussed abstract, free from new details and paragraphs;
It shouldn't become an interpretation or paraphrasing of the source text;
You can insert quotes from the text but never use words of the original;
It is a summary of the original piece, so always stick to the source text;
Your précis should be an evaluation of the text;
It should be approximately ¼ of an original text's length if else is not indicated;
Stick to the accepted precis format : thesis of the author, used methods, results and conclusions.
This type of writing is usually assigned to teach students summarizing, critical thinking and distinguishing the main parts. Mastering all of them will surely help you to improve your academic score and get new effective instruments for writing any sort of tasks.
Precis is not a:
Simple plan of the original text, which lacks its understanding;
Short abstract without any background details;
List of the most interesting phrases and quotes without any analysis;
Enumeration of irrelevant facts.
If you want to make sure you avoid the most popular mistakes, we recommend you getting familiar with precis examples.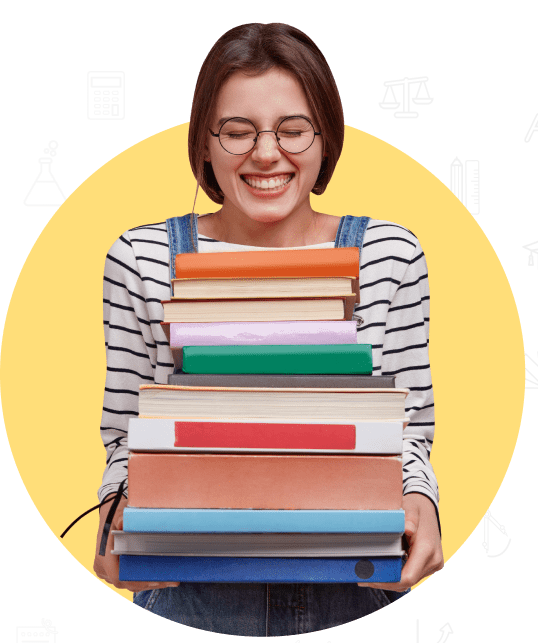 Don't have time to finish?

Try to write an academic paper with us
Free revision policy

Free bibliography & reference

Free title page

Free formatting
Précis Qualities
Through precis writing you can show the teacher how good your writing skills are and how easy you can present your thoughts to the reader. To achieve such a goal make sure your work matches the following criteria:
Accuracy. Your text should be correct and contain no grammar, spelling and punctuation mistakes. In addition, all the provided dates, facts and figures should be correct and reliable;
Clearness. You need to make sure that the reader understands what you are trying to say. It can be achieved by simple words and phrases, accepted structure and general requirements;
Remain objective. You shouldn't provide your personal opinion on the source text and stick to facts and initial data;
Remain logical. When writing your précis, don't forget to build logical connections with the initial text and its ideas. Otherwise the reader may lose interest to your work;
Conciseness. Don't add unnecessary information to your assignment. Include main facts, remaining brief. Wordiness, repetitions and wordy language should be avoided.
A precis is a challenging task for lots of students due to lack of experience, therefore professor of Modern English Literature at UChicago Robert S Hicks advises on how to avoid mistakes and make your work high-quality:
Students make mistakes as they don't know how to write a precis properly. However, this assignment is pretty easy to fulfill. To make a long story short, a precis is a short outline, a kind of brief of a specific object, e.g. film, book, article, and so on. A common mistake here is that students sometimes try to replace this assignment with a critical or opinion essay. A precis doesn't give any critique, analysis, opinion, arguments, and other thoughts about the original text. It is a short and coherent summary that is intended to tell your readers about the main idea of the original source. Its main purposes are to reflect the summary of a studied object and provide your audience with its goals and ideas. Nevertheless, I don't suggest you paraphrase the text and use original words to complete a precis. It also should be free of new information that is not given in the source. I'm pretty sure lots of learners don't know the structure of a precis and how to start this paper. Well, it has a typical structure: introduction, body, and conclusion. You need to start with a concise intro, giving an audience kind of background information and the main idea of the studied object. You reveal all the details, describe your object in the body of the paper, and end your precis with a conclusion that consists of a brief summary.
Precis example
Do you need a free Precis example? Use our templates and examples to write your own one! These samples have already been written according to the grammar rules and with the observance of the correct structure and formatting so that you can just rewrite them. Also, ready-made examples will help you understand how to write a precis. Use them as a template for your own precis and impress your teacher! Here is the list of precis samples:
Swipe left/right to view more examples!
How to write a précis? Step by step solution
Short doesn't mean easy to complete, so when you are assigned with a summary it doesn't mean that you will cope with the task quickly. That is why the process of creating a précis should always start with a thorough research and critical thinking:
Atentively read the source text. You need to understand what it is about and what the author wants to emphasize. Make a list of the bullet points to always have them in front of you;
Highlight its main features, arguments and points. Then it will be much easier for you to concentrate on the work and stick to a proper précis format;
Make a list of the used evidence. With its help you will understand what the main ideas and motives of the author are. Without walking in the author's shoes you won't be able to create an awesome work;
Research any information you find unfamiliar. This includes terms, definitions, data, statements, etc. You need to have a clear understanding of what you are writing about. If you have any doubts, research the subject;
Indentify call-to-actions. These may become the main motives the author was trying to convey. They are usually situated in the end of the paragraph or text and urge the reader to move forward, support the author or act in any particular way. The best precis examples always contain outstanding call-to-actions;
Make an evaluation of how the writer showed key points of his work. This may give your readers a better understanding of the text's meaning;
Make a thesis restatement. It should also consist of one or two statements and indicate general ideas of the whole work. Your thesis is the heart of the work, so think thoroughly about how to put it into words. Don't be in a hurry and write this section only when the whole précis is ready;
Write a brief summary for each part of the article. It should explain its key ideas and features, and give the reader an understanding of what the source text is about;
Give explanation of the piece, using your own words. Avoid being too general and never forget about your own unique style. It is important to show your personality and give a side look on seemingly common facts and ideas;
Reread the initial text and compare it to your summary. They should interlink and your précis must contain all the key features and points of the source.
Once you are done with these sections, it is a right time to write the final sample of your précis. Always start with thesis paraphrasing and then reread it to check whether you have rendered the key points, evidence and all the logical connections.
The last stage is checking the text on any sorts of mistakes, correctness and clarity.
Précis Structure
Any written assignment has structure requirements, which you need to follow in order to explain the text clearly. This also concerns your précis, so even if it is short and consists of a single page, you need to meet all the guidelines.
A regular précis consists of the following elements:
Introduction to give basic information about the source text;
Body paragraphs, which render your main ideas and goals;
Conclusion to sum up everything you wanted to discuss.
As you see, précis structure is very common and is similar to all of the papers and essays you have to face. However, it has its own peculiarities, which you should keep in mind.
Precis Introduction
Your introduction should be only one sentence long and contain such information, as:
Author's name;
Title of the source;
Date of publication;
Power verbs to explain thesis of the author, including 'proves', 'argues', etc.;
The thesis.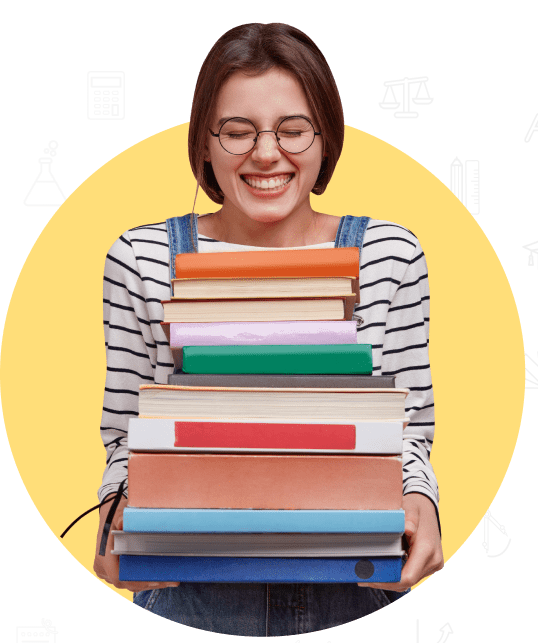 Don't have time to finish?

Try to write an academic paper with us
Free revision policy

Free bibliography & reference

Free title page

Free formatting
Many professional writers suggest placing a hook at the beginning of your précis and only then a thesis restatement. However, others think that this type of writing doesn't require a hook. That is why it is better to ask your professor for specific requirements on the format.
Introduction Precis Example
Jason Moore's article, 'Factors that influence children from incomplete families' (2017), enumerates all the possible factors, which have a negative impact on children and push them to commit crimes.
Body
Every paragraph of your précis should explain a certain section of the source text, giving information on author's ideas, purpose and evidence. You need to remain objective, analyzing author's opinion on the matter without providing your own thoughts.
Here you can use quotes from the text but always remain brief and appropriate.
Body sample
In his article 'Reading is no longer popular' (2002), Henry Smith proves that Americans read more than ever, although common opinion is completely different. Especially this statement concerns all sorts of 'high culture' literature. Smith supports his ideas on modern reading with statistics and facts, which make a comparison of reading practices now and in the past. He also challenges modern assumptions by questioning value of reading. His goal is to prove that reading remains popular and to remind how important it is for our culture.
He has a very modern and lively approach, as he tries to reach teenagers and encourage them to devote more time to reading.
Conclusion
Your précis' conclusion should be a restatement of the main goals and ideas of the source text. You need to summarize all the arguments you have provided and never forget to avoid subjective opinions and judgments.
If you still worry about writing your précis, it is always a good idea to contact Assignmentpay.com. Our outstanding writers, editors and managers are there 24/7 for the maximum convenience. Leave a request or contact the support team and we will help you with your précis any time of the day and night, meeting all of the requirements.
Send your e-mail and get a discount on your first order!
7%