Do My Homework: the Expert Team at Your Services
Do My Homework: the Expert Team at Your Services
Being a student means attending classes and working independently. Sometimes it seems that it's the only meaning of the student's existence. Though young boys and girls want to socialize, the choice is often between spending quality time with friends – or failing the tasks. Add the fact that many students have to find a job while they are still in college, and you'll get the general picture.
The main problem is the load. How many times did you feel buried under those countless assignments? Homework takes all the time and mental strengths of students. It has become evident that students need help. This need got a response in the form of our assisting service. You can ask us: do my homework, please.
The AssignmentPay.com is the professional service of academic help, and we cover all the students' needs, from a short essay to research and dissertation. It is easy to use our services, you need just pay someone to do your assignment and we will do the rest for you.
An Expert Assistance with the College Home Tasks for You
Our college essay writing service is doing the writing assignments that you have to perform independently. We don't deal with real-time online questionnaires or any activities that involve direct access to your student's account or personal details. However, we are glad to write any academic papers assigned for you, as well as perform such tasks as stats analysis, case studies, reports, and so on.
With the AssignmentPay 's experts, you can leave the "do my homework for me" request, define the requirements, and specify the timeframe. We treat that request as a priority and provide you with the ready papers on-time. The quality we guarantee you will bring you the desired grades and help you to improve your academic reputation among the teachers.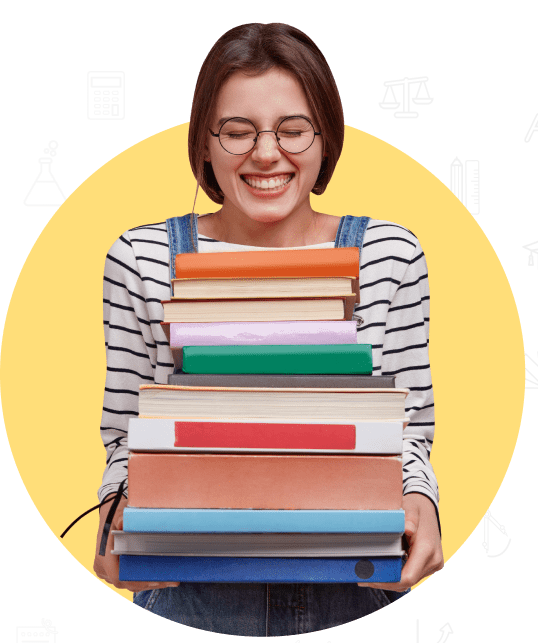 Don't have time to finish?

Try to write an academic paper with us
Free revision policy

Free bibliography & reference

Free title page

Free formatting
Quality Homework Service and Specific Features We Provide
Most students all over the world need help with their writing assignments from time to time. In some cases, they can seek help from their parents or fellow students. Unfortunately, it has one significant flaw: they can't guarantee you the required quality. They could if they were college professors themselves, though, but it is not frequent.
It will be different when you deal with our professional group. Academic assistance is our full-time job, meaning that we bear responsibility for quality performance. Moreover, we focus on the criteria that your papers must meet. Hence, when you need: do my homework for me, - you get the following guarantees:
matching all the instructor's requirements to the contents;
the originality of contents;
flawless grammar and polished academic style of writing;
correct formatting of the text, citations, and bibliography list;
providing additional means like calculations, graphs, and PowerPoint presentations.
The qualifications of our writers make it possible to match all the academic demands to the "A+" grade. We can claim this because we give preferences to the authors with the background in the educational field. So, they know what your work should include and how it must look to satisfy your professor.
The range of our services covers all types of essays and research papers, as well as term papers, dissertations, and more specific assignments like case studies, lab reports, stats analysis, and reviews.
Which are the Benefits of Using AssignmentPay's Assistance with Home Tasks?
The advantages you get by delegating a part of your academic load to the professionals are apparent. Briefly speaking, you get the burden taken off your shoulders. Or, precisely, you get more practical benefits:
You get more time for yourself. When you hire an expert author for "do my homework" job, that task becomes his or her. You may spend your time with your friends and family, or dedicate it to other subjects that are more critical for you at the moment. Or, you can have some healthy sleep and support your well-being;
You can get the grades you need for that job. They contribute significantly to the final score, that's why many of our clients turn to our services. They can't afford to get lower grades, as it would spoil their reputation. When you need the job done correctly – you should assign it to the professionals;
the ready paper you receive from our team can serve as references. The "do my homework for me" service means that you get the summary of the data on the definite theme, and you can always refer to it for information and structure example;

You get the reputational boost in addition to the academic grades. It is great to become known as an outstanding performer who always submits exciting and original papers.
As you see, using professional academic help offers you loads of pluses and nothing at all on the negative side.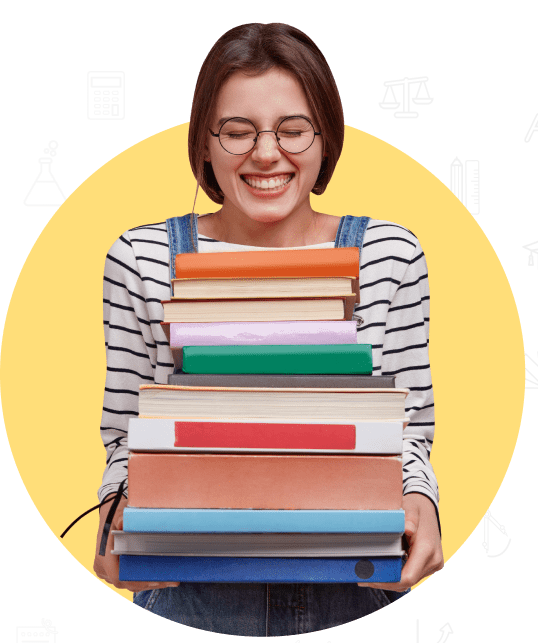 Don't have time to finish?

Try to write an academic paper with us
Free revision policy

Free bibliography & reference

Free title page

Free formatting
Why is it Beneficial to Collaborate with the AssignmentPay.com?
There are many similar companies on the Web, and it can be tricky to choose the right team for the "do my homework" task. Let us describe what we can do for you. Our priorities are safety, transparency, andquality of performance.
Guarantees you receive using our services:
100% unique contents of all papers. We format the references in the necessary style;
the team of the most talented ENL and ESL experts from various disciplines;
prices that any student can afford without ruining the budget;
matching all the deadlines you set for us;
total privacy protection;
discounts and loyalty program;
money-back guarantee;
free revisions;
continuous support to resolve any issues you might experience.
Let's Start Our Co-Operation Here and Now – It's Easy!
If you are still concerned about long and complicated procedures of registration, that's not the case with the AssignmentPay.com. To order the "do my homework" service – to hire the dedicated writer– is simple.
Navigate to the ordering page where you should leave your request.
Fill in the ordering form – describe the type of job you need to be done, the subject, and the academic level. Add all the necessary details that the author needs to care about, and specify the timeframe.
Then fill your personal and payment details. Don't worry, they all are fully protected, we use the trusted SSL connection and never share our users' data.
Make your order. As soon as we receive it, we'll assign the best matching author to do the assignment. You will be able to track the performance from your account at our portal.
When the job is completed, you'll get the ready papers immediately.
Some Answers to Dispel Your Doubts
If you never used our services, you are, most likely, have more questions. Our support managers will be glad to respond to them all. Just contact them at your convenience and ask: I need help with homework, please answer my questions.
Besides, we've collected some frequent requests for the below FAQ section:
❓ Should I do my homework?

Yes, you should. It is an essential part of your education. Working by yourself helps you apprehend the learning materials much better and develop the required skills.

❓ How do I motivate myself to do homework?

The best motivation is understanding this task's importance. Besides, failing such assignments ruins your academic reputation and mitigates all efforts you've already paid to enroll in college.

❓ How can I solve my homework?

You need to attend all classes, work with self-dedication, and have excellent time management skills. And, of course, you need to train your skills in research, analysis, and writing. The option to use professional help and pay someone to do your homework is also in place.

❓ Are your writers qualified?

We pay careful attention to the writers we hire, so you can be sure that your paper is in good hands. Before being hired, our authors pass multiple tests and interviews to show their knowledge of a particular subject and outstanding writing skills. That is why you will always get a writer, who has a deep knowledge of your topic.

❓ Can you help me to do my homework?

We can do it for sure. We are experienced writers working in the field of academic help. The range of our services covers all the general students' requests, and we are also capable of doing rare and complex tasks if you need them.
How to Get Help with Homework?
You can leave your request at this website that does your homework– there is the dedicated form. Use this option, and we'll start to work on the application as soon as we get that assignment.
Send your e-mail and get a discount on your first order!
7%