How to Use Transition Words for Essays: Main Rules for Your Writing
How to Use Transition Words for Essays: Main Rules for Your Writing

Whenever you write an essay or any other college paper, you have to care about the language. Writing in an academic style is a mandatory requirement. This style ensures reaching the main goal to expose the information most concisely. Logical connections and excellent structure are necessary elements too. That's why transition words for essays are essential – they are the means to link your sentences into a meaningful text. Moreover, they mark more and less important points, define the ideas sequences, and identify relations of different concepts in one paragraph.
When your goal is to convey information and explain your way of thinking to the readers, you must be logical and persuasive. Transition words for essays won't only help you to expose the information – they tell the audience how they should treat it.
Why Are the Transition Words for Essays Crucial?
If you write college essays, you know about the importance of structuring the information. It happens very often that works with good informational contents get lower grades because of the exposition. And even more frequently, it takes place because of lacking transition words for essays.
The most typical troubles caused by transition words lack or misuse:
The essay is choppy and requires appropriate relations between its parts;
The central "plotline" of the text is difficult to follow;
The order of elements is inappropriate – your thoughts jump between the ideas;
The article is a compilation of separate pieces that tend to break up.
In many cases, the clarity of the text depends on the way you work with transition words.
All guides on writing papers stress the importance of relationships between parts. You remember that the thesis statement should be the cornerstone of the text, and all significant elements must relate to it. Also, all these elements must be in strict order and connected by transition words.
You can show these connections even without transition words, but they won't be as efficient as needed. Besides, the absence of these "links" often leads to the incorrect perception of the text.
e.g., Let's refer to the "The Hollywood Economist 2.0" book. It is one of the most important studies about the financial flows of the leading Hollywood studios. The information is slightly obsolete – the book was published in 2012. It did not cover the streaming services' rise.
The transitions-less version of the text is too dry and does nothing for a proper exposition of the topic. The version with the transition words would be as follows:
e.g., Let's refer to the "The Hollywood Economist 2.0" book. It is one of the most important studies about the financial flows of the leading Hollywood studios. However, the information is slightly obsolete – the book was published in 2012. For instance, it did not cover the streaming services' rise.
As you see, the first text version is a statement of the facts. The second version uses transition words to help the readers to judge the reliability of the source. The term "however" suggests that the book, despite being a trustworthy study, has its drawbacks. The transition "for instance" highlights one of those issues.
Types of Transition Words by Usage
Grammatically, transition words for essays are various. In most cases, when we deal with this section of grammar, we mean particular transition words and combinations with definite meanings. They serve to express different shades of relationships between other text elements. However, you should note that any word, phrase, or an entire sentence can work as a kind of transition words when it is necessary for the text.
Still, speaking of the usage, we can define the following criteria:
By the location in the text.
By the goal to explain the meaning.
As for the location in the text, there are three types of transition words:
Transition words and phrases in paragraphs. In most cases, these are single words and short phrases that glue the sentences in one paragraph into one whole. In an essay, every paragraph should focus on one idea to present and prove it. It has its opening, arguments, evidence, and mini-conclusion. In-paragraph transition words ensure the coherence of the text and proper exploration of the idea.
Transition words and phrases between paragraphs. Working on an essay, you arrange sections in the right order to support the thesis statement and illustrate your findings. Each preceding paragraph should support the next one logically, and you have to ensure that all these elements are directly connected. Good transition words between paragraphs make these relationships bright and evident. When you put the transition at the end of a preceding fragment, it should indicate the summary of the whole piece and suggest the next idea.
Transition words and phrases between sections. In an essay, these transition words for essays serve to unite the Introduction, the Body, and the Conclusion parts together. They help to explain how the Introduction part relates to your findings in the Body. Then, you need to summarize the Body to help the audience to proceed to the Conclusions.
It is a functional classification of transition words for essays. You should consider it when you have outlined your paper or composed a draft. Pay attention to the links between the essential elements, whether they are present and helpful. Good transition words will make them more noticeable.
Another classification is by meaning.
Types of Transition Words and Phrases by Meaning
As we have already noted, all transition words serve to clarify relationships between the elements. These relationships are different, and you should choose the most suitable one for each case.
Here you have the most comprehensive list of the types of transition words and phrases for essays according to their goals to show meaning:
to show addition
to show contrast
to compare
to give examples
to prove relationships in space
to show connections in time
to indicate the logical sequence
to show condition
to express an opinion
to summarize or conclude
Each of these types covers many samples of transition words used more frequently or rarer in any essay. We did our best to compile all examples for each category. This way, you can choose the right transition to make your essay more vivid and original.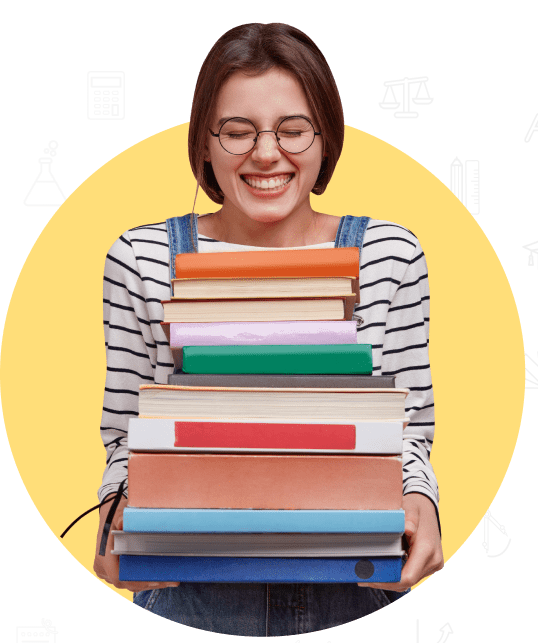 Don't have time to finish?

Try to write an academic paper with us
Free revision policy

Free bibliography & reference

Free title page

Free formatting
Table of Transition Words and Phrases According to Meaning
Meaning
Transition words
Examples
Addition
coupled with
again
additionally

In like manner, it is crucial to involve older students in scientific research programs.

It will be a tough challenge for the university, to say nothing of the severe economic losses.

first, second, third
also
as well as
in addition
by the same token
furthermore
in like manner
equally important
moreover
in the first place
in the light of
of course
in the same fashion/way
not to mention
then
not only ... but also
to say nothing of
together with
Contrast
above all
(and) still
conversely

Although this may be true, there is already persuasive evidence suggesting more than one alternative explanation.

Of course, the point of view is valid and supported by the current knowledge, but we should think of different results as well.

although this may be true
(and) yet
despite
at the same time
after all
however
be that as it may
albeit
instead
different from
although
nevertheless
even so / though
as much as
nonetheless
in contrast
besides
notwithstanding
in spite of
even though
otherwise
of course ..., but
in reality
rather
on the contrary
unlike
regardless
on the other hand
while
whereas
then again
Comparison
by comparison
identically
likewise

By comparison, Suleiman the Magnificent broke the traditions by marrying a woman from his harem

In the same manner, Batu Khan has conquered the rest of the lands.

comparatively
in the same manner
next
correspondingly
in the same way
similarly
equally
like
uniquely
Example
another key point
as a matter of fact
expressly

Another key point in this study is dedicated to the relationships between the Mitra cult and early Christianity.

One more point often overlooked is the lack of the Triumph for Marcus Licinius Crassus after defeating Spartacus.

as an illustration
certainly
for example
by all means
chiefly
for instance
first thing to remember
especially
frequently
for one thing
explicitly
in detail
for this reason
including
in fact
important to realize
indeed
in general
in other words
like
in particular
in this case
markedly
particularly
most compelling evidence
namely
significantly
must be remembered
notably
to clarify
on the positive side
on the negative side
to demonstrate
that is to say
such as
to emphasize
to point out
surely
to enumerate
to put it another way
to be sure
to explain
to put it differently
truly
to repeat
with attention to
with this in mind
Space
adjacent to
above
across

In the background, they had a negative experience of the war as the only way out.

Here and there, we find the cultural influence of ancient civilizations.

here
below
alongside
here and there
beyond
amid
in front of
down
among
in the background
from
around
in the center of
further
before
in the distance
near
behind
in the foreground
next
beneath
in the middle
over
beside
on this side
under
between
opposite to
up
nearby
there
where
wherever
to the left/right
Time
at the present time
finally
shortly

At the present time, quantum physics remains the most complicated section.

Meanwhile, the results of the experiments supported our point of view.

all of a sudden
about
by the time
as long as
after
during
as soon as
before
eventually
at the same time
formerly
forthwith
at this instant
hence
further
first, second
last
henceforth
from time to time
later
in time
immediately
next
instantly
in a moment
now
meanwhile
in due time
once
now that
in the first place
since
occasionally
in the meantime
since
presently
quickly
suddenly
prior to
sooner or later
then
straightaway
to begin with
till
until now
up to the present time
until
whenever
without delay
when
whenever
Consequence
as a result
because the
accordingly

Under those circumstances, it would be silly to borrow money.

As a result, Plato's ideal city is a metaphor for the human soul.

for this reason
consequently
forthwith
in effect
hence
henceforth
in that case
then
therefore
under those circumstances
thus
thereupon
Condition
as / so long as
as
due to

With this in mind, we proceed to the next argument.

Inasmuch as we see the growing powers of social media, we consider their negative influence on society.

for fear that
because of
given that
for the purpose of
If ... then
in case
granted (that)
in view of
inasmuch as
in order to
seeing / being that
lest
in the event that
since
only / even if
in the hope that
unless
owing to
on (the) condition (that)
when
provided that
to the end that
whenever
so as to
with this in mind
while
so that
with this intention
Opinion
actually
certainly
undoubtedly

Unfortunately, all his effort was fruitless.

Apparently, the evidence was not persuasive enough.

apparently
of course
unfortunately
Summary or conclusion
all things considered
after all
overall

In the final analysis, let's again review the central ideas that the research highlighted.

In either case, one results contradicting the theory can't serve as its ultimate disproving.

as can be seen
altogether
ordinarily
as has been noted
in brief
all in all
as shown above
in conclusion
by and large
for the most part
in essence
in any event
generally speaking
in fact
in either case
given these points
in short
on the whole
in a word
in summary
to sum up
in the final analysis
on balance
usually
in the long run
to summarize
How to Improve Usage of the Transition Words in a Text
Usage of transition words can't replace the proper structure of the written paper – you develop it with all means you have.
The structure rests on the meanings of all elements and your logical conclusions from the facts. At the same time, transition words and phrases make the structure leaner and more evident. It is an excellent means, so you should master it.
Of course, you already have the skills to use these transition words. They are present in our speech and in all texts you read. The question is which transition words you should use and when.
As you see from the table above, each category of meaning includes many examples – a couple of dozens of words and phrases. Some of them are banal. Besides, there are shades of meaning in different transition words for essays. The more of them you know and understand the peculiarities – the better vocabulary you get, and the broader choice of language means you possess.
e.g., The Punic Wars with Carthage were that factor making Rome the world-dominating state. Rome destroyed the city of Carthage, its strong rival. This victory gave Rome dominance in the Mediterranean area. Rome has conquered all lands of that region. Its powers extended to Arabia and North Africa.
e.g., The Punic Wars with Carthage were that factor making Rome the world-dominating state. First, Rome destroyed the city of Carthage, its strong rival. As a result, this victory gave Rome dominance in the Mediterranean area. Overall, Rome has conquered all lands of that region. Further, its powers extended to Arabia and North Africa.
To master the skill of using transition words for essays, you need to do such exercises regularly.
Learn the Transition Words and Their Meanings
This recommendation seems obvious, but it often causes problems for even native speakers. Some transition words for essays come by default, and people use them automatically. There can be variants like "but," "thus," "still," "after all," "also," and so on. Instead, you should use words from the same category but less frequently used.
e.g., We aren't close friends; still, I will help you. – We aren't close friends; nevertheless, I will help you.
Note that you need to understand the meaning of all such phrases if you need good transition words. It is not enough to know them in general, as transition words for essays have nuances. They can express different shades depending on the context, and you have to consider that.
Train Your Skills of Identifying the Relationships Between Your Ideas
Practice makes perfection – this statement is true for all kinds of human activities. Analyze someone else's essays and research papers of high quality. Further, define how their authors connect the sections with transition words. When you write your essay – work the same relations out.
Define the meaningful fragments of the written paper before you proceed to the transition words;
Check how they depend on each other in logical consequence;
Relate the elements to the thesis statement and ensure they have direct connections;
Summarize each paragraph and put these summaries in a list;
Assign transition words and phrases to them to highlight the logical structure;
Use more nuanced transition words for essays to check how it influences the structure;
Learn from other authors and examine how they use transition words for essays.
Practice Correct Usage of Transition Words in Context
This aspect is crucial when you deal with good transition words. Unlike those words with more general meaning that match each context, rare and nuanced transition words can be tricky. In many cases, people misuse them. It might be a trifle in a talk with friends, but it will be a big problem in an essay. Each detail matters in a college paper, so you have to polish the work to get the desired grade.
The wrong usage of transition words for essays will be a marker of a limited vocabulary and weaker speech and writing skills. To avoid such issues, you have to learn contexts in addition to the transition words themselves:
Read books and journals of different genres and note the good transition words there;
Pay special attention to the more sophisticated transition words and phrases and use thesauruses to detect their meanings;
Analyze the contexts requiring nuances and apply the transition words.
Also, you have to practice using such words properly:
Take several simple sentences and connect them with good transition words;
Use the ready sentences with more general transition words, and replace those shorter and simpler words with more sophisticated ones. Analyze the effects;
Experiment with different transition words for essays from the table above and check how they influence the meaning of the sentences;
Learn the "sound" of the phrase – it is essential to have the correct rhyme. When you have several variants matching the meaning, listen to the way your sentence will "sound" in the written paper.
Practical Tips on What to Do and What not to Do with Transition Words for Essays
Do:
Do regular exercises on using transition words for essays.
When you want to put some simple variants, spend a couple of moments, and consider alternatives.
Use only one transition to introduce a new idea, and separate it with a comma.
Connect several ideas to demonstrate their logical sequences.
Always proofread essays after a break. Check the transition words for essays and ensure that you use them in the right context.
Don't:
Avoid several transition words in a raw. In some cases, it is natural, but it often makes it more challenging to follow your ideas. Instead, choose one to highlight the central idea.
Don't try to include such phrases in each sentence. You need to balance them all. Introduce the transition words and phrases where you want to stress the meaning and help the readers to understand your approach.
Never use "vague" transition words for essays. If there is a chance of the wrong usage – double-check their meanings. Also, it is better to look for an example of using such phrases in the context.
Now, apply the good transition words and make the text more focused and comprehensive.
At the same time, we know you might need more assistance with the transition words in your work. Or, if you need to get the essay edited and proofread, or written from scratch, this is also the right place to address. Let us know that you need help, and we'll support you!
Send your e-mail and get a discount on your first order!
7%