How to Write a Reflection Paper: a Full Guide with Examples
How to Write a Reflection Paper: a Full Guide with Examples

We at AssignmentPay.com provide teach you how to write a reflection paper. You should follow certain steps and understand the meaning of a reflection paper to proceed with the writing. If you do not, there are high chances that the reflection paper will be of low quality. A logical organization will ensure your thought process is well-aligned. Do not ignore any of the important pointers we have listed in this article.
Reflection Paper. What does it mean?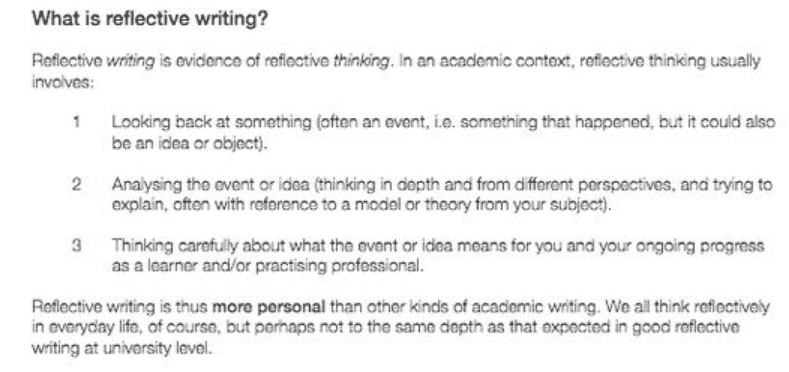 A reflection paper refers to one where the student expresses their thoughts and sentiments about specific issues. It may be a template on one's opinions on facts, events, controversy et al. Having critical writing and thinking skills help with the development of a reflection paper.
We've asked our professional professor of Modern English Literature at UChicago Robert S Hicks to comment on how to write a perfect reflection paper and got the following reply:
Well, a reflection paper is not a super difficult assignment to deal with, however, there are some rules and tips that can ease the process and improve the outcome. Firstly, you need to remember there are general rules, e.g. 100% accurate text, correctness, and compliance with writing rules, as well as some peculiarities that are related to the specificity of the reflection paper. It is aimed to reflect an author's opinion about a specific object, such as an event, thing, etc. Students need to remember that each paper has to be well-structured to ensure it's coherent and logical. So, a reflection paper has its introduction, body of the paper, and conclusion. When writing an introduction, you need to take into account the fact its the most important part to impress your readers and catch their attention and interest in your paper. Then, it's also a significant point to choose a topic for your work. You should look for a well-researched and captivating topic to make sure you can understand it and reflect your thoughts. Finally, don't forget that if you write a personal reflective paper, you need to share your opinion, personal perspective, and even experience. It's extremely important to write about your personal ideas and experience in case it's one of the core purposes of the reflective paper. When the body of the paper is done, you have to provide your readers with a short summary of the whole paper, taking into consideration each of your ideas and thoughts.
Top 5 Rules for writing Hook Reflection Paper
Important to write concisely. Even if the subject matter is not objective, you should detail the logic in an organized and understandable format. You should ensure that the audience comprehends your points from scratch.
Have the major themes in mind. This will be necessary to ensure that you do not write your paper in a disorganized manner. Ensure that you have jotted down the primary points that will be in your paper, like term paper.
Incorporating questions is a significant aspect. It is useful for you to ask yourself certain questions, acquire answers to them, and eventually integrate these in the reflection paper. If you are reflecting about a certain film, you should develop questions—that are not rhetorical—to ensure that you have enough points to support your paper. Also, focusing on the questions in your mind plays another role in avoiding writer's block during the process.
Have a map for the paper. A good reflection paper will require you to develop a map and framework for developing its ideas. You should set aside the scope of useful ideas for facilitating the research. With an outline, it will be easier for you to include all the vital information as well as understanding the logical flow of all the paragraphs.
Keep the writing brief. Often, a reflection paper is between 300 and 700 words. The word count is, however, not standard as some instructors may want either less or more text. Follow your teacher's instructions before you begin the writing process.
PDF Reflection Essay Writing Guide
View PDF
How to Start a Reflection Paper
Writing a reflection paper requires you to adhere to the following pointers:
Realize the type of reflection paper. First of all, you should understand the type of reflection paper that you are writing about. There are divided into personal, educational, and professional. An educational reflection paper offers responses upon book or film reviews. A personal reflection paper explores one's thoughts and sentiments on personal issues/subjects. Professional reflection papers look into an analysis of professional behavior—, particularly for social workers and teachers.
You should settle on a suitable topic. For educational reflection papers, instructors often give you the topics to work with. It is often a film or book that has been studied during course work. Depending on the instructor, the topic may be flexible enough for you to choose your preferred one.
Brainstorm and include an outline. You should have short notes to guide you during the writing process. Brainstorming is different for every person, as some use lists, while others use diagrams and chats. Having these notes allows you to craft a framework that will be useful in writing the reflection paper. After brainstorming, you will have an outline that you can use to assist in synthesizing points for your reflection paper.
Reflection Paper Format
There is a specific reflection paper format that you should follow. Reflection papers are quite different from ordinary research essays. The former is written in a manner resembling a journal or diary. It is not so lengthy; therefore, the typical number of words ranges between 300 and 700 words. You should confirm from your instructor about the length. Do not use too much informal language while writing your reflection paper. A combination of both formal and informal diction will do the trick. Afterward, the next step is to format your essay in either APA or MLA format. It is still vital to ensure that you incorporate an academic way of writing. If your teacher requires you to use either format, here are some tips:
MLA Format
Here are the pointers for writing a reflection paper in MLA Format:
Use Times New Roman 12 point Font, Double Spaced
The margins should be 1."
The top right integrates surname and page number of each page
All the titles are placed in the center
In the header, you should indicate: a) Your name b) Your professor's name c) Name of the course and d) Date of submission
The last page should include all the Works Cited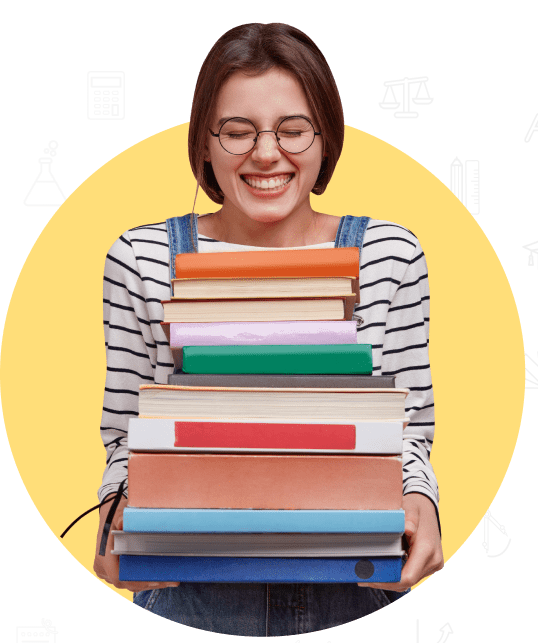 Don't have time to finish?

Try to write an academic paper with us
Free revision policy

Free bibliography & reference

Free title page

Free formatting
APA Format
Here are the pointers for writing a reflection paper in APA Format:
Use Times New Roman 12 point Font, Double Spaced
The margins should be 1."
Insert a page header on the top of each page
Insert page numbers on the right of each page
Divide the essay into a) Title Page b) Abstract c) Main Body and d) References
Also read: What is an APA Essay Format and Why it's so Important?
Reflection Paper Outline
Since a quality reflection paper cannot suffice without an outline:
You should be sure to include a reflective question/topic. For example, if the essay is about racism, you should talk about how the subject impacts your feelings as an individual. You will set the theme and tone of the reflection essay if you follow this pattern.
Develop a strong introduction. Make it brief and ensure that you only include about two to three sentences that state the introduction.
Introduce a thesis. Make sure to include a thesis that explains the purpose of this reflection paper. It acts as a road map of the content that will be present in the paper's content.
Include a body. Here, you are supposed to explain the thesis. You are required to talk more about your ideas and opinions about the subject in question. Write about your personal experiences from an in-depth perspective. It is mandatory to talk about your personal experiences at this point since that is the 'heaviest' part of the reflection paper.
Write a conclusion. After you have fleshed the body of the paper with relevant and enough content, you should summarize your thoughts, feelings, ideas et al. Develop a short conclusion that wraps up the content in the reflection paper.
Introduction: Idea of your Reflection paper
You should write an introduction with a "hook" to pique the audience's attention. It should not be bland or plain. You may start it with a quote or an anecdote closely related to your topic. At this juncture, the audience should be aware of your topic of choice. It should be brief and include the main/primary theme of the essay. Introduce a thesis statement, which acts as a road map for developing the reflection paper.
Body: Explain Your Thesis
The body is mainly an explanation of your thesis. All the individual aspects listed under the thesis are well-extrapolated in the body of the paper. For the body, there are three main paragraphs required to complete the text. Including some quotes in the paragraphs improves the quality of this research paper, making it clearer for your audience. Assuming you are talking about racial discrimination in a certain book or film, do not make general comments. If the reflection is from the film, "The Help," you should include direct references to this film. Following this pattern will make it easier for you to depict clearer content to the audience.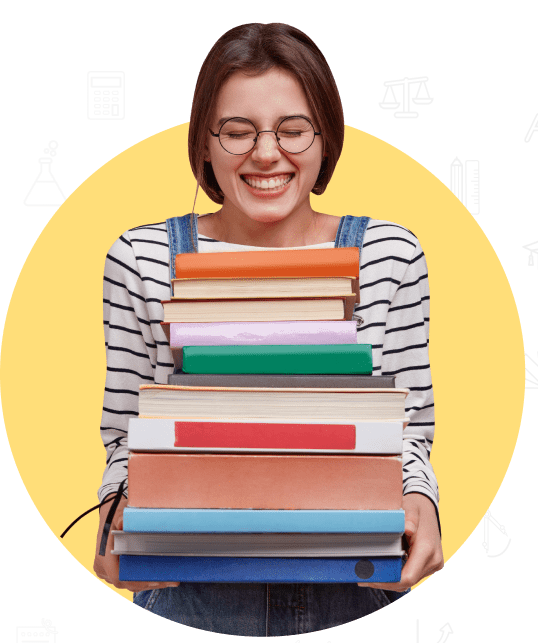 Don't have time to finish?

Try to write an academic paper with us
Free revision policy

Free bibliography & reference

Free title page

Free formatting
Conclusion
Like the introduction, your conclusion should be written in the manner of brevity. It should have oomph while summarizing the content in the reflection paper. After capturing the audience's attention in the introduction, you should leave an impression in conclusion. Introduce a write-up that summarizes the content in the body of the paper.
Get a Free example of a Reflection Paper
Swipe left/right to view more examples!
"After watching "The Help," I learned that racial discrimination and slavery of black people was worse than it seemed. I always knew that black people in the U.S. had no say in front of Europeans but watching that film gave me a whole new perspective. The fact that each of the help wanted to share their story with the public only indicated the toxicities surrounding racial segregation. Any time I think about their experiences, I squirm a little knowing that even today, black people are seen as outcasts in the community. The police brutality in the U.S., having increased, has only shown that black lives do not matter."
Conclusion
The example is simply a snippet of the content of a reflection paper. You should personalize the reflection and ensure that the audience understands a particular subject from your view. As you can see, the reflection is educational, and it focuses on "The Help," a film about racism. Always ensure that your text is catchy enough to attract and maintain traffic.
Send your e-mail and get a discount on your first order!
7%