1000 Word Essay: How to Make an Excellent Paper?
1000 Word Essay: How to Make an Excellent Paper?

You should follow a certain structure while writing a 1000 word essay. We have broken the stages down and discussed them under different subtitles. You should be careful and refrain from understanding the article in continuous prose to avoid ambiguity. The structure of your essay has to be easy to read and understand. Make sure you implement the proper use of transitional words.
How does a 1000 Word Essay Look Like?
The simplicity structuring a 1000 word essay is apparent, as many students think it is an easy task to write such an essay. The number of pages to be used may vary with the font and spacing used in writing the article. If you utilize 12pt Times New Roman, 1-inch margins, and double spacing, your essay may cover 3 to 3.5 pages at most.
Proper Structure of 1000 Word Essay
Students are advised to avoid ignorance of how an essay should be structured, and on top of this, avoid a common mistake of writing excess words that are unnecessary. Tautology is a major problem in essay writing. Below is a structure that can be used to avoid committing such mistakes while writing 1000 word essays:
Introduction (100 – 200 words)
Introductions are crucial in capturing the total attention of the reader with an explanation of what the essay is about. Most of the introductions are structured according to the type of essay you are tackling. For instance, in a narrative essay, the story cannot begin until the introduction is done completely. Briefly, you need to understand the three parts an introduction is made of:
Hook
Background information
Thesis statement
Body (800 words)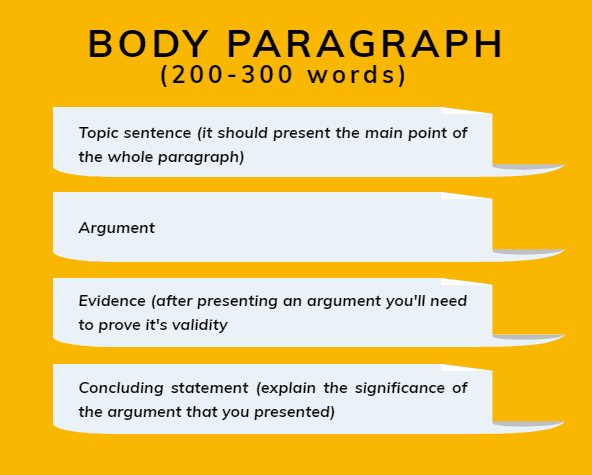 Three body paragraphs should be used to write a 1000 word essay. Each paragraph should argue or present an idea or concept. All the three paragraphs are closely linked to giving enough evidence and reasoning to give a foundation and pillar to the thesis statement. Each body paragraph has the following four parts:
Topic sentence that represents the main point of the whole paragraph
Argument
Evidence that supports the argument brought forward
Concluding statement (Is there any significance to the argument you presented?)
Paragraph 1 (200 – 300 words)
Topic sentence
Argument
Evidence
Concluding statement
Paragraph 2 (200 – 300 words)
Topic sentence
Argument
Evidence
Concluding statement
Paragraph 3 (200 – 300 words)
Topic sentence
Argument
Evidence
Concluding statement
Conclusion (100 – 200 words)
The conclusion done should summarize all the major arguments and link them out. As described before, each body paragraph works to offer support to the thesis statement. Your conclusion should explain how everything described offers support to the thesis. The three parts of a conclusion include:
Summary of main points
Restating the thesis
Concluding statement
How Long is an 1000 Word Essay?
Many people may want to know how long a 1000 word essay is. A 1000- word essay may take different page numbers concerning the format used in your document.
The use of Calibri font, 10pt with double spacing will ensure you come up with work worth 2 pages.
Use of Arial font 12 pt, with single spacing, will ensure your work is made up of two pages
Use of times new roman font, 12pt, with double spacing will expand your work to a four-page length of work
Also, another arising question is how many pages is a 1000 word essay. Depending on the font used, the work may take up to three pages to be complete as per requirements. The more paragraphs one creates, the better since it reduces the difficulty to read and understand the context. Approximately 8 paragraphs can be used in the 1000 word essay.
There are some difficulties with writing an excellent 1000 word essay, so we've asked our professor of Modern English Literature at UChicago Robert S Hicks to give a piece of advice on how to succeed in writing such an essay:
I believe that essay writing is a creative work that demands the use of your imagination, knowledge, and basic writing skills. A 1000 word essay is not so difficult to write, however, you need to remember the main point is structure. It's so easy to deal with such an assignment if you structure your paper. So, let's look at the 3 core elements: introduction, body, and conclusion. Your paper has to be divided into 3 chapters. An introduction aims to present a statement/topic of the essay and give background information. You reveal the main information in the body of the paper, giving arguments, examples, etc. And lastly, you need to give a short summary of the whole paper. So that is the most important writing skill for your 1000 word essay. Others are your imagination and knowledge. Use both to make your essay interesting, informative, cognitive, and catchy. I'm sure students can easily write a 1000 essay, even if they are not aware of all the peculiarities of essay writing. Just don't forget about the word count and care about the structure. I can also suggest choosing a well-known, catchy topic to have a well-founded and comprehensive background. When writing an introduction use a hook to make sure your readers are interested in reading the entire paper.
1000 Word Essay Examples
Swipe left/right to view more examples!
Many students, when writing the 1000 Word Essay use ready-made sample and here are various 1000 word essay examples:
Persuasive essay – involves convincing the reader using solid facts, logical reasoning and use of well-known resources to back up your claims
Descriptive essay – use of clear and demonstrative language which describes a person, scenery, nostalgic moment among other factors
Narrative essay – they give out stories concerning a particular person or subject, with less feeding of information as the narrative is being explained.
Expository essay - involves in-depth analysis of a topic, by exposing each side of the argument, as a broad analysis is done.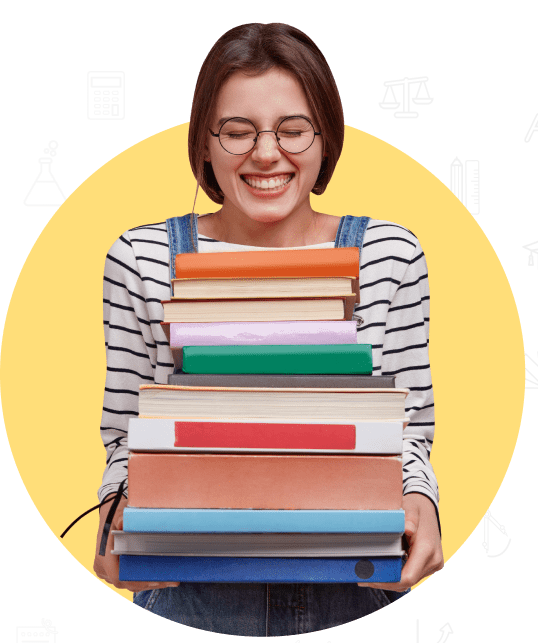 Don't have time to finish?

Try to write an academic paper with us
Free revision policy

Free bibliography & reference

Free title page

Free formatting
Formatting a 1000 word essay
The format to be followed contributes to the overall competency of the essay written. Two main styles of writing can be used, either APA or MLA formats. The use of Harvard and Chicago styles is less often considered while writing the 1000 words essays. However, always follow what requirements are accorded for writing a 1000 word essay in matters such as fonts, margins, text alignment, and citation style utilized.
Tips that can help in editing and overall output of your 1000 word essay
Begin with writing the outline for the work you are to do. This should not be included in the final copy; rather, the structure should be employed effectively.
Write your introduction last to ensure you have the right information that gives a precise description of what the reader is about to encounter in the essay presented
Proofread before submission to remove any unnecessary grammatical, punctuation, or logical errors. You may either do it yourself or get a second opinion. This assures the quality of your final paper.
Do not hesitate to utilize proofreading applications that will help detect any issues and ultimately help resolve this as amicably as possible. A word of advice, however, is that give yourself some time before proofreading to ensure that you will see any errors and correct them
Read papers aloud to see if they make sense. It may sound as an unreliable idea, but it really works.
The use of descriptive words is important since they give an account of the events within your writing work. Any form of vagueness does not help in improving the quality of your final product.
Conclusion
Writing a 1000 word essay can be a time-consuming project for many students. People with determination, attention to details, and time are the most successful people when it comes to essay writing. Dividing the writing process into stages for the development of complete work helps express thoughts and ideas vividly and precisely. Each stage should be awarded a reasonable time and eventually meet the provided deadline. Never underestimate the importance of proofreading your work since the aim is to make sense of what you are discussing to reach your target audience. Not proofreading shows your professor that you are uninterested in quality work, and this may cause a poor grade.
Getting a writer's block is normal; thus, it is advisable to maintain calmness. Find ways to trigger your creativity, such as associating closely with your hobbies and general activities which will help inspire your imagination. Get inspired our explanatory essay examples and read some tips. If you require soothing music to maintain your creativity, feel free to play it in the background while you are preparing to write the essay. It is important to get rid of any unnecessary distractions to complete your work within the given timeframe. Through this, the final copy of your essay will maintain some sort of quality as per the requirements.
Send your e-mail and get a discount on your first order!
7%