How to Write a Perfect 500 Word Essay
How to Write a Perfect 500 Word Essay

July 15, 2023
In fact, writing a 500 word essay is not the most difficult task. Each student can cope with such an assignment in just one day or even in a few hours. All you need to do is pick up a good topic and then competently approach the review. Choose several sources and organize them in such a way that you have information in 5 sections. And you're almost there! But writing an essay can really be difficult if you want to make this paper interesting, informative and meaningful. Moreover, many professors require you to format texts according to certain rules. AssignmentPay.com wants to share with your valuable information. We will reveal the most important points that will help you understand how to write a 500 word essay and avoid mistakes that often occur when writing.
500 Word Essay Definition
It is no secret that today there are a large number of types of essays. Usually, they differ from each other in themes. For example, there may be an essay of comparison and contrast, when you need to find common features and differences in subjects. Or you may be given the task of writing an essay on literary analysis. In this case, you will need to analyze some kind of artwork. But if you were given the task of writing a paper with a certain amount of words, you do not have strict requirements for your topic. The main thing is that your text should contain about 500 words. It's ok if you write 490 or 510 words, the main thing is to keep within a certain volume. Therefore, boldly connect your imagination and you can easily cope with this task.
Proper 500 Word Scholarship Essay Format
Most likely your teacher will provide you with clear requirements for writing an essay. But if this did not happen, you can use our recommendations to understand which format to adhere to. Each students' essay consists of three main sections. Information about them is below.
Introduction
A brief introduction should catch the reader intrigued and create a desire to read further. Use questions, hooks and other secret methods to keep the attention of the audience.
Body
This is the most informative and informative part of your essay. All your arguments, thoughts, ideas should be listed in this section. If you have several points of view on this issue, divide them into different paragraphs so that the reader can understand where what thought is. Be clear and consistent so as not to confuse readers.
Conclusion
The conclusion should be the icing on the cake of your essay. Summarize, draw some specific conclusions and hint to readers to continue. You have to show that there are some other options for the development of events, after which your reader will think and begin to come up with his own ideas. It will be great if someone reads your essay and comes up with some kind of own thought. Inspire people and then your essays will be guaranteed to receive A-ratings.
How long is a 500 words essay?
You can look at examples of other students to understand how long is a 500 word essay, how many pages is a 500 word essay should be. If you write online you can use a word counter to make sure that the number is correct. If you write on paper, just count the number of words manually. Typically, an essay consists of approximately 5 paragraphs. 2 paragraphs are needed for the introduction and conclusion. And three paragraphs for the body of your letter. 500 words need about 1 page.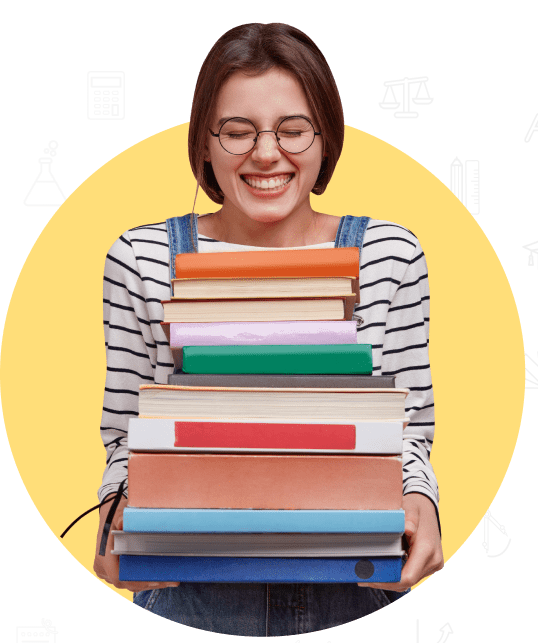 Don't have time to finish?

Try to write an academic paper with us
Free revision policy

Free bibliography & reference

Free title page

Free formatting
How to Write a 500 Word Essay Step-by-Step (W/ Example)
To help you write a 500 word essay, we decided to sort out this issue in as much detail as possible. Next, you will find a detailed plan for writing your paper. Let's imagine that you are writing an essay on the topic: Should a person devote one's life to a career?
Step 1: Thesis
A thesis is where you start your essay. This is your main idea that you want to broadcast to the reader, for example: Career is everyone's personal choice.
Step 2: Introduction
The introduction is a very important part of any story, essay, book, paper, etc. It determines whether your reader will read this text further. If you write a boring and uninteresting introduction, your essay will simply be closed. What is the meaning of your paper then? Look at the example that we will give you below and be inspired to write your own introduction.
Nowadays, the career issue is in the first place for many people. Have you already decided what you want to do in life? Not every person knows the answer to this question. By whom no less do we all feel the oppression of society since the people around us believe that we should decide on our life and career as early as possible. But what if you want to do one thing today and another thing tomorrow? You never know what interests await you beyond the horizon. Your life changes daily and you cannot plan it 100%. Certain internal conflicts arise from this because a person does not understand why he lives in this life.
The introduction should take about 100 words. Of course, you can make it a little shorter or a little longer, the main thing is to present the idea correctly.
Step 3: The body
The body of the essay is the most important part of the paper. What you write here, people will read, hoping to learn something new and interesting. Therefore, if you intrigued your audience in the introduction, try not to disappoint it in the body of the letter.
There are some nice ideas for your body part:
My first idea is that absolutely everyone needs a career in the 21st century. This is the way people earn money for a living or realize their mission.
On the other hand, not every person knows what his mission is. In this case, it's better not to think about a career, some other things. For example, about family, hobbies, charity and so on.
Or you can take the time to find your own destiny. Trying different activities, communicating with a therapist, experimenting. Sooner or later, you will understand what your soul lies in and whether you want to build a career in this sphere.
Since the body is the most voluminous part of the 500 word essay, you can add arguments and interesting statistics here. You can also give examples from real life to show the reader how much your essay relates to reality.
Step 4: Conclusion
When you finish writing you need to take stock. In this paragraph, you can use about 100 words. Do not write any new information for your reader, just summarize and draw any definite conclusions. if you asked a question at the beginning of the text to convince that you give an answer to it at the end of this text. Here is a small example of a perfect conclusion:
In conclusion, I note that each person plans his career on his own. Someone wants to spend more time with his family, someone travels a lot and someone spends the whole day at work. You can never say which choice is the only right one. Thus, each of us is a blacksmith of our own happiness and everything depends only on your personal preferences. The main thing is to figure out what you really want, and not follow the stereotypes of society. Then you will be happy.
500 Word Essay Examples
Many students when they write a paper using a ready-made 500 word essay example from the Internet. You can be inspired by these samples, but do not copy them completely. Plagiarism today is perceived as fraud and you can even be expelled from college or university. Therefore, just read the examples that we gave in order to get a complete picture of what your text should be. You can use some ideas from these examples and then the writing process will become much easier and more interesting. We offer some useful and creative examples for your inspiration.
Popular Mistakes in Personal Essay
All students make mistakes when writing an essay. This is completely OK since you are studying. It is mistakes that help us learn our lessons and make our work even better. But it is always better to prepare in advance and find out what mistakes other students make. We offer you a list of the most common mistakes. If you read them and take them into account, you can write a 500 word essay without any difficulties.
Lack of organization. Despite the fact that preparing a short essay is much easier than writing a dissertation or a term paper, you need to pay enough attention to the organization process. Make a list of your ideas and a clear outline. This will help you save time and energy in the future.
Boring topic. Surely you noticed that if you are interested in a topic, you just sit down and write an essay in half an hour. But if the topic seems boring to you, you can write all day and never come up with anything interesting. Therefore, try to choose a topic for an essay on words that will really intrigue and arouse interest.
Lack of structure. We have already described the clear steps and structure of an ideal essay. If you do not follow this plan you will lose the main idea of ​​your story. Make sure that all your paragraphs are combined with each other and have a common meaning.
Lack of morality. Each story should convey to the reader some specific idea or morality. When you finish writing, read your essay again and try to answer your question: what was my paper about? If you understand the main idea, everything is in order. But you can also ask your friends to read so that they express their opinion
Inappropriate vocabulary. Try to avoid slang and mistakes that will make your text weak. Use interesting words, idioms, jokes and other phrases that show that you are fluent in English.
Knowing what mistakes other students make, you can avoid your own mistakes and write an amazing 500 word paper.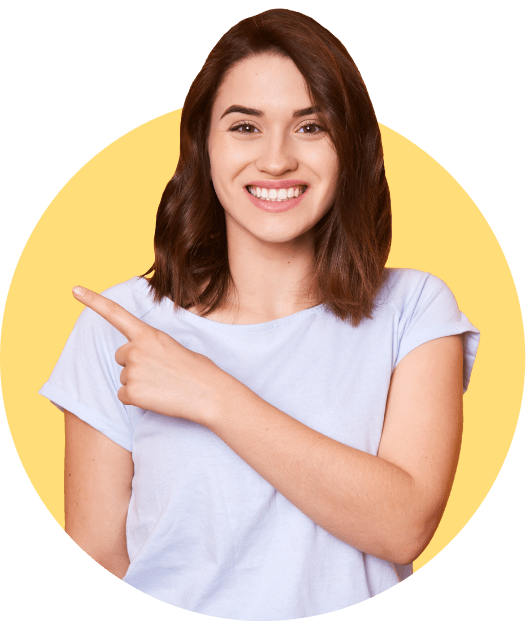 Still have any questions?

Contact our professional team and we will to help you solve your problem.
Free revision policy

Free bibliography & reference

Free title page

Free formatting
We Can Write a 500 Word Essay!
If you feel that you can't cope with writing a 500 word essay or you simply don't have enough time, order it from us. A professional author with extensive experience writing student works is always ready to help you and provide you with a really high-quality paper. You can also ask a piece of advice, e.g. write to us with a question: How To Format A 500 Word Essay?
You will save your time, effort and guaranteed to receive an A-score. Write a 500 Word Essay no longer presents you with any difficulty, because you always know who you can turn to for help. Make an order right now and we will exceed your expectations!
Send your e-mail and get a discount on your first order!
7%