Three Stages for Writing a Great High School Presidential Speech
Three Stages for Writing a Great High School Presidential Speech

July 17, 2023
School, in some ways, allows students to train and practice basic social skills like teamwork or leadership. One of those opportunities is the school president campaign. It is an important and crucial part of the preparation of the presidential speech. You can develop a great strategy and offer numerous perks for your electorate, but without a persuasive and touching presentation of your plans, you will have a few chances to win. So, if you plan to occupy the position of a school president, it is the right time to learn how to write your future speech. We have divided the process into three stages so you could plan your work and complete one task after another.
Stage 1: Planning
1. Define 2-3 issues that you want to solve as a president. Think about the problems that your classmates face right now and are looking forward to their solving. Or maybe you and your peers want to implement some great ideas in school life, and you need an opportunity for this? But choose things that are interesting and compelling to most of your audience. Limit your plan with 2-3 things in order not to overload your speech with information. Pick the most important things you want to deal with as a president.
For instance, some schools have strict rules considering hanging posters on the wall, so students need to confirm every little poster with teachers even if the poster is about regular school activities. For most students, this rule is pretty annoying, so they would like to have more freedom in this aspect.
There is also another common problem that relates almost every school – lines in the school cafeteria. There is no smart organization of this process, so students spend most of their lunch break time buying food instead of eating and resting. You can look for some solutions that will attract a lot of your peers.
Some good school programs like extended library open hours or anti-bullying initiatives were not completed. However, there is already a basis for their realization. SO you can bring attention to this fact and offer your listeners to put effort into completing these tasks and make your school a better place for studying.
But make sure that the problems you pick are under your control and you can finally solve them. Otherwise, your reputation will be ruined.
2. Create a list of all activities you are involved with at school. This will help you to point out that you take an active part in the school's life and you care about your mates and the school environment in general. Here are some ideas:
what school positions you have occupied;
what clubs or activities you take part in;
what school events you have visited (or organized);
what volunteering programs you were involved in;
other activities that may be relevant in your school.
3. Come up with situations where you have shown yourself as a leader and a decision-maker. Think of the cases when you have done something significant for your school and how your actions affected the current state of events. You can refer to those experiences as arguments that you have enough skills and abilities to be a president and keep changing school for better.
For instance, you might have experienced in the school government in other positions, or you might be a leader or some teams or clubs.
4. Use transitions to help your audience follow your thoughts. Your listeners should not take notes about your political strategy; they should grab the main ideas immediately. So you need to fill your speech with identifiers like "First." "next," "Also," and so on where necessary. These words will serve as signposts in your speech.
5. Keep your speech short and simple. Do not give your opponents an advantage by making your speech boring and tiring. The most common complaints are connected with speeches being long and complicated. People like it when they can easily understand what they hear, and it does not take too much time. So, any time you think you can eliminate some descriptive or explanatory part – do it. In the beginning, you collect material for your speech, but after this, you should remove everything that is not crucial for your main message.
You can use time limits to fit your speech in them by removing less important parts. Also, while drafting your speech, try to use simpler and shorter phrases and sentences, leaving in your text-only the essential elements.
Stage 2: Structuring
1. Start by introducing yourself. Briefly tell your listeners your name, your class, and the reasons you want to become a president. Use your reasons as a basis for your speech and direct it. Keep the introductory part of your speech simple and understandable. For example:
"Hello, students. I am John Snow. My purpose here is to make our school a better place for education without bullying and discrimination." From this example, we see that the theme of the speech will be issues connected with discrimination and bullying.
2. Disclose 2-3 main points you are planning to solve as a president. Explain your intentions to improve the environment in school. Describe how you can collaborate with your classmates to achieve the set goals. Also, you can add a few more issues to the main ones in your speech.
For example, if your objectives are fighting with bullying, you might offer to implement anti-bullying programs and support groups. Point out that you are determined to improve conditions at school, along with everybody who cares.
3. Provide proof that you worth being a president. In this section, you can tell me about your previous leadership experience and achievements. Point out what things you have already done for school and display (if possible) results. In case you do not have relevant school experience, you can use your life experience where you have proven to be a decisive and persistent person.
4. Tell what mark you out from your opponents and what your advantages are. Make sure you do not attack them. Your task here is to point out your best features. Avoid being negative, as this is not a suitable strategy for school elections. You need to be respectful and kind. But comparing yourself with your opponents, you should focus on your plans and abilities that others do not have. At this stage, you should use facts without any negative estimation.
5. Finish your text with a call to vote for you. Make a summary of your plans and advantages of your presidentship and encourage your schoolmates to vote for you if they want to experience positive changes in their school life. Close your speech by repeating your name and the main objective of your campaign. For instance, "United we will solve the bullying problem! I, John Show, invite you to join me with your Vote!"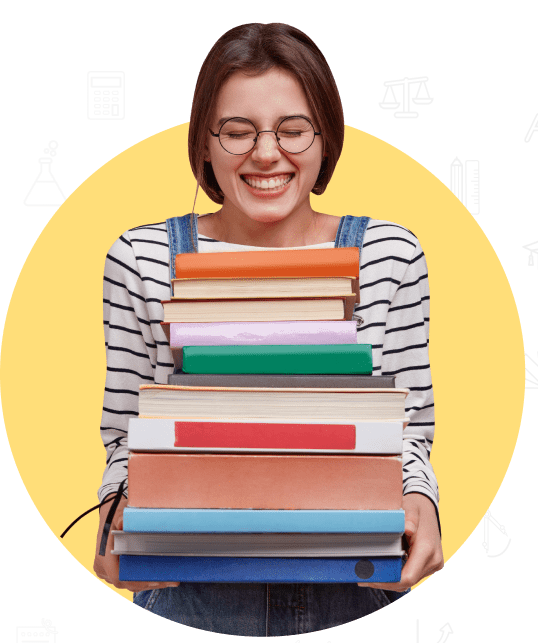 Don't have time to finish?

Try to write an academic paper with us
Free revision policy

Free bibliography & reference

Free title page

Free formatting
Stage 3: Finding the Right Tone
1. Be confident with your words and speech. While writing a text, make sure that you use the words and phrases that show you are determined to make a difference, and you can do it. Show the audience your inner strength.
While presenting your speech, make sure yo9ur body language sends the same message. You can look at the examples of great presidential speeches and notice some basic features of the posture, gestures, and eye contact. You should stand straight, but with a slight lean forward, to set the contact with your listeners. Eye contact has the same purpose. Speaking of gestures, make sure you open your arms, not cross them.
2. Make your speech more conversational. This approach will help you to connect and relate to your audience, and your listeners will feel you are talking to them. Even though presidential speech seems to be serious and official, it is fine if you use more casual language and style for your school election campaign. You should understand that your electorate consists of your peers, teenagers, and your main task to set contact with them.
3. Use a more official tone for traditional school. But you need to take into account the culture of your school. If your school is aimed at more official and serious communication, then maybe it would be better to use the proper tone and language. In such cases, the school's administration usually has more influence on student's decisions. So you need to impress them as well. While in a casual tone, you can use sentence fragments and phrases, in an official tone, you should speak with full sentences.
4. Engage your audience with jokes. Even in a speech that is written in an official tone, there can be a place for a good joke and humor. Funny stories attract attention and make listeners listen more carefully. Also, this is an opportunity to get closer to the audience showing that you do not take yourself seriously. You can use jokes in any part of your speech. At the very beginning, it will help to set the right mood. In the middle, it can "refresh" listeners' attention. And in the end, a good joke can make your speech more memorable.
But be careful with what or who you are going to joke about. Make sure everybody will understand your thoughts right, and you do not hurt any feelings. Also, do not be rude or inappropriate. Use jokes only if you are sure you can do it properly.
5. Use "we" instead of "I." When you talk about plans to improve the school's life, you are looking for allies. Your audience will be your team if you become a president. So in your speech, create a sense of cooperation, so your listeners feel they will take part in your great deeds.
Conclusion
We hope that with our recommendations, you will write a great president's speech and win this race. But keep in mind that creating an effective speech requires not only time but also experience and understanding your audience. It should not be focused on the narrow group of students, but also not too vague. So if you need a professional look at your draft, you can ask our experts for help. We will estimate your text and point out its strong and weak points. You can also ask for writing a speech from scratch if you are not confident in your skills, or you do not have time for this being busy with making your school a better place. We wish you success in your aspirations.
Send your e-mail and get a discount on your first order!
7%