A Detailed Guide on APA Essay Format
A Detailed Guide on APA Essay Format

APA abbreviation implies the American Psychological Association. Our guide will provide information on how to organize your papers per this formatting style. Following these recommendations will ensure that you meet all standards set by the American Psychological Association.
APA essay format is commonly used in scientific papers related to social and behavioral studies. Many professional scientists and researchers, as well as students, use the guidelines provided by the association. Behavioral sciences explore human, as well as animal behavior. They include psychology, psychobiology, cognitive science, neuroscience, and other academic disciplines. Social sciences study specific aspects of human behavior. It includes such branches as sociology, anthropology, linguistics, economics, political science, archaeology, social history, etc.
The APA format is also widely used in other fields. There are many other styles of formatting, such as MLA or Chicago style (the most popular ones). If you are not sure about the proper format for your paper, it is better to consult your instructor.
How to Organize Your Paper Effectively
Before we get into more details concerning the APA formatting style, it is important to discuss the main types of papers. Determining the type of assignment is crucial for further successful and effective work.
Types of Papers
Empirical studies

Empirical studies imply the process of data collection and analysis. Empirical research does not focus on theorizing and assumptions but operates on actual data obtained in the process of observation or experiment.

Literature reviews

In these papers, authors analyze works written by other individuals to collect information about a certain issue and explain how things are at present. Literature reviews shed light on problems, attempt to fill in the blanks, and make suggestions for further research.

Theoretical articles

This type of paper is similar to a literature review in some ways. The authors also examine others' research materials to gather, analyze, and share information concerning current problems. The difference is that a theoretical article tries to resolve an issue by offering a new theory which is supposed to be supported with valid evidence.

Methodological articles

These articles demonstrate progress and alterations in a scientific method or practice. With the help of obtained data or documents, authors can prove the validity of their new approach. Methodological articles usually include plenty of evidence. Besides, the author should provide explanations on how the current method is being used in combination with their improvement. It enables readers to understand and adjust their current methods.

Case studies

Case studies contain data concerning one individual or a larger group of people. The subjects undergo analysis for a certain reason. The author provides a report on methods and concludes the research. Case studies may also include suggestions for further studies and generate new theories, as well as come up with possible solutions to a specific problem.
Also read: Writing a Case Study: The Beginner's Guide
General APA Guidelines
Let's start with some general rules:
Double-space your essay.
Type it on paper with standard size (8.5" x 11").
Use one-inch margins on each side (top and bottom, right and left). Larger margins are acceptable, but they should not be smaller than one inch. It is important to keep them consistent throughout the whole paper.
The font must also be consistent throughout the entire essay. It is recommended (by the APA) to use such fonts as 11-point Arial, 11-point Calibri 11-point Georgia, 12-point Times New Roman. 10-point Computer Modern and 10-point Lucida Sans Unicode will also be suitable.
A page header (or the "running head") should be placed at the top on each page. In case of a professional paper, provide its title and the page number. If it is a student essay, only the page number is required.
Flush right the page numbers when creating a running head. Type the paper's title in uppercase letters and flush left. The header is your paper's short title, so make sure you don't exceed 50 characters (punctuation marks and spaces included).
As you know, APA format is common for scientific papers, so when it comes to length, it is believed that less is more. You should be able to get prove your points concisely and professionally. Stick to the point, be direct and clear in your writing. Avoid unnecessary details and fluff. Following these tips will help you achieve the optimal length.
Major Sections in Your Paper
There are four main sections included in your essay, namely: The Title Page, Abstract, the Main Body, and References.
Title Page in APA Format
This is the first page of your essay that displays the author's name and the paper's title. Some professors may not require including it in the paper, but mostly they do. Consult your teacher if you have doubts as to whether you should add the title page.
The title page formatting directions provided by the APA 7 slightly differ for professional and student papers. Professional papers should also include an author's note. Students should add the number of the course, their full name, the instructor's name, as well as the due date.
You should include your paper's title first, then the name of the author, and the institutional affiliation.
The running head (mentioned before) should be left-aligned and the page number – right aligned at the top.
Write the title in capitalized and lowercase letters and center it in the top part of the page. Use boldface for the title.
According to the recommendations given by the APA, your title should not include various abbreviations, as well as words without purpose.
The title should occupy no more than two lines and be placed 3 to 4 lines from the top.
Use the same font size as with other text. Do not write the title in italics, and do not underline it.
Don't forget about double-spacing (it concerns your title page and the whole paper in general).
Below the title, write the full name of the author: the first name, the middle initial, and the last name without degrees and titles (like Ph.D. or Dr.). Underneath the author's name, write the institutional affiliation (the one you attend) indicating the place where the research has been conducted.
It is recommended for professional papers to insert the author's note, which should be placed in the lower part of the page, below the institutional affiliation. Divide it into several paragraphs and avoid including irrelevant information. Provide the name of the author, the ORCID iD symbol, and the ORCID iD URL in the first paragraph. Authors without an ORCID iD should not be included. In the second paragraph, mention any affiliation changes or deaths of the authors. The third paragraph should be about disclosures and acknowledgments of support. In the fourth paragraph, provide contact details for corresponding authors.
Students should not include the author's note in their papers.
Abstract in APA Format
The abstract is a summary of your research. Scientific papers tend to be pretty lengthy, so abstracts help readers decide if they want (or need) to read the entire document. You have probably read a lot of abstracts while researching your topics. When you use databases, abstracts are normally displayed in search results before the full text. That is why creating a well-thought-out abstract is very important. It should accurately convey the purpose of your project. Don't attempt to evaluate your paper in the abstract but report its content.
Start the next page, which should already include the running head (the page header) mentioned above. Your first line of the abstract page should start with the word "Abstract," written in bold. Center it and don't use quotation marks, as well as italics or underlining.
Go to the next line and start writing a summary that states the main points of your research. Do not use indentation. The abstract should include the topic, research questions, used methods, participants, outcomes and findings, the analysis of the data, and conclusion. Possible implications of the research may also be included. The abstract should not exceed one paragraph (approximately 250 words). Make sure it is double-spaced.
Abstracts usually include keywords from the paper. Use indentation (as when you start a new paragraph), write Keywords: (in italics), and list them. This will make your paper easier to find in databases and help researchers.
Here is one more tip: better use an active voice instead of passive. It means that the subject should act, not undergo the action. Compare:
Active voice: The subject responded to stimuli.
Passive voice: There was a response to stimuli from the subject.
The Main Body in APA Format
After the title page or the abstract (depending on whether it is a student paper or a professional one), start with the main body. Follow these guidelines:
In the upper part of the page, insert the page number (top right corner for each page, title page included).
Write the title on the next line. Center it and use the bold font (no underlining, no italics).
Indent the first line and start typing the introduction. Use indentation each time you begin a new paragraph.
As for professional, scientific papers, they usually include extra sections:
Begin with the header (the title and the page number). Remember that the title should be written in uppercase letters. The abstract page is on page 2.
In the introduction, state the problem and present a premise (the base if your research). Here you can include more detail than in the abstract.
Start with the Method section using this word as a subtitle. Write it in bold font and center the subtitle. This section explains how the research was conducted. Here you should provide information on methods that were used to collect data.
Start the Results section: Center and bold the subtitle, the same as in the Method. Summarize your data in this section using graphs and charts to display your findings.
The Discussion section is next. Again, center and bold the subtitle. This section is for analyzing and interpreting the results.
Present conclusions and support them with data.
Tell whether your theory or assumption was confirmed.
Discuss the possible ways to improve future research if there were limitations.
References in APA Format
The reference page (sometimes called a reference list) contains the list of all sources you cited in the paper. In APA style, this page is probably easier to create than it may seem. Here is what you should keep in mind when creating a reference page:
It is better to use a clean new document.
The title "References" should be centered and written in bold font (without underlining, italics, quotation marks).
ALL entries should be in alphabetic order, double-spaced.
The font must be readable. Use Times New Roman, Calibri, Arial, or Lucida Sans Unicode.
All quotes and outside information present in your paper should be referenced.
Though it is called a "reference page," it can take more than one page. No need to worry if your references occupy the second page.
The running head should be included if your teacher requires it or in case of professional research.
Headings in APA Format
You will use different heading levels in your paper. They range from one to five and help in structuring the document. Besides, it will enable readers to navigate your paper easily. Some papers have three headings, while others use five. Use as many headings as it is needed. Heading one is used in chapter titles, for example, "Methods" or "Discussion". Headings two to five are used in subheadings. You should format every heading differently. Consider the following heading levels:
Heading 1

Use it for the main components in the text, such as section titles ("Results", "Conclusion").

Heading 2

This heading is for the subsections under heading 1. Underneath "Methods", you can include subsections like "participant selection", "procedure", etc.

Heading 3

This one is for splitting up the subsections further (e.g. "data collection" and so on).

Heading 4 and 5

If needed, these headings can be used for subsections underneath heading 3 and 4.
Don't format each heading separately. It is better to use Word's built-in heading styles. They can be found in the toolbar at the top. This way is the easiest when it comes to formatting the headings in your document.
It is important to note that Word's headings differ from those recommended by the APA. It won't be an issue, as you can easily change the settings. Just click on the heading style and select "modify."
APA Citation Format
If you discovered the perfect quote or information that justifies your argument, it could not just be copied and pasted, and you probably know that already. One of the most important things in APA format is giving credit and citing the sources you use. In this way, you acknowledge the ideas of other researchers and show respect to their work.
If you fail to follow the citing rules, your paper may be considered plagiarism. It may happen if you borrow someone's words without acknowledging that they are not your ideas and without providing the author's name. In today's society, words and ideas are considered intellectual property, like a house or car. That is why plagiarism is perceived as a serious offense.
Needless to say, that such cases lead to failed grades or job loss. The APA citation format is designed to prevent you from plagiarism.
Citing in APA format is much easier than you may think. All you should do is place the last name of the author and the year of publication near a quote or a piece of information, for instance, (Scott, 2005). You can also include the author's name in the sentence. In this way, you will display the source. On the reference page, insert a complete reference for every source that appears in your text.
If you want to refer to a certain idea, an entire book or paper without quoting the material, refer to the author and include publication date without the page number. However, if you quote the source directly, include the page number using the abbreviation "p." or "pp." (for one or multiple pages accordingly). Join numbers with an en dash. Your citations should look like these: (Scott, 2005, p. 89) or (Scott, 2005, pp. 89-91).
How to Format In-text Citations
Names and initials, as well as other proper nouns, should always be capitalized.
If you make a reference to a source's title, capitalize words that consist of more than three letters, for example, Permanence and Change. If there are short nouns, verbs, adjectives, pronouns or adverbs, capitalize them as well: Exploring new horizons, It Is Everything to Us.
At the same time, when it comes to the reference page, only the first word in a title should be written in uppercase: Exploring new horizons.
If you stumble upon hyphenated compounds, remember that both parts should be capitalized: Long-Term Solutions.
The first word that comes after a dash or colon should be in uppercase: The Mystery Unveiled: Neurogenesis in Mammals.
If you italicize the work's title on the reference page, make it the same way in the text (apply title case capitalization).
If the title is not written in italics on the reference page, double quotation marks should be used with title case capitalization (despite sentence case on the reference list): "The Mystery Unveiled: Neurogenesis in Mammals."
Short Quotations
The quotation can be introduced as a single phrase and include the last name of the author and the publication date (year) in parentheses. Consider these examples:
As stated by Hughes (2003), "students experienced difficulties with APA essay format when employing it for the first time in their writing" (p. 94).
Hughes (2003) discovered that "students experienced difficulties with APA essay format" (p. 94); what does it mean for teachers?
You may also provide the last name and the publication date after the quote:
He stated, "Students experienced difficulties with APA essay format" (Hughes, 2003, p. 94), but he did not explain the underlying cause.
Long Quotations
Direct quotes that include more than 40 words should be placed in a free-standing block, without quotation marks. Indent a new line (1/2 inch on the left side), the same as when you start typing a new paragraph. Insert the quote on the new margin. The first lines in subsequent paragraphs (within the same quote) should also be indented 1/2 inch. Double-space the quotation and do not leave any blank lines before and after it. Parenthetical citations come after the full stop.
Quoting Sources without Pages
Do not include a page number for sources that do not have pages. Add another element that can logically identify the source. It may be a number of the chapter, a paragraph, a table number, and so on. Some old works (religious texts, for instance) can include verse numbers, which can be used as identifying elements. Substitute page numbers with something that makes sense:
Collins (2007) discovered many reasons why students were dissatisfied with the APA citation format (paras. 2–3).
Literature analysis (Collins, 2007) proved the inconsistency in large-scale studies (Table 4).
Summary or Paraphrase
If you want to paraphrase someone's idea, you should only refer to the author and provide the publication date. Page numbers can be omitted. However, APA guidelines recommend adding a page range, so that readers could find the information in the source work.
According to Collins (2007), the APA format is difficult for beginners.
APA format is difficult for beginners (Collins, 2007, p. 55).
What if There is More than One Author?
You are probably wondering how to cite sources if there are two or three authors. If there are two names, include both, like this: (Hughes & Collins, 2007) or (Scott and Hughes, 2009).
When you deal with works that have three to five authors, the first citation should include all the names using commas and an ampersand: (Scott, Hughes, & Collins, 2011). For further citations, write the name of the first author and then "et al.", for example: (Scott et al., 2011).
Sources without an Author
If you cite a source that has no author, provide details from the bibliography entry (for example, the title and the publication date). Use double quotations marks: ("Science Today," 2011).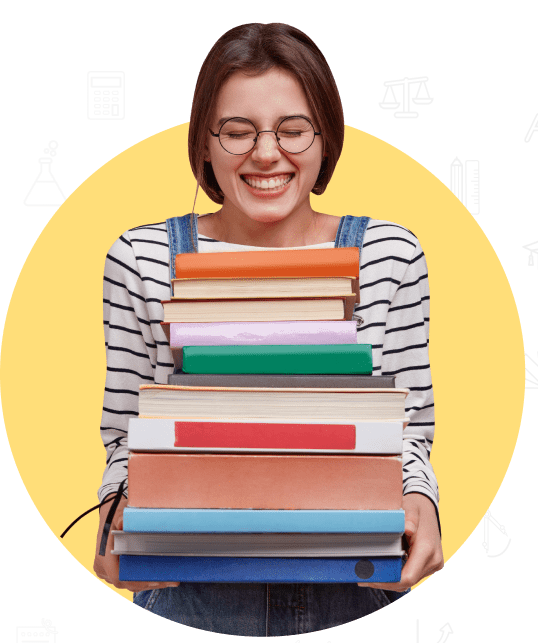 Don't have time to finish?

Try to write an academic paper with us
Free revision policy

Free bibliography & reference

Free title page

Free formatting
Preparing Outlines
Outlines are very helpful in the process of writing any paper or essay. They help the writer to stay on track, be organized, and identify the scale of the research.
The APA does not provide any specific guidelines concerning the outlines. So, the writer can make their own decision on how to organize the outline and what elements to include in it.
Though there is no specific APA format for an outline, we recommend making use of it. Wouldn't you like to put everything together and simplify the whole process?
How to Organize the Tables and Figures in Your Paper
Looking for ways to liven up your project? The paper will surely benefit from including various tables, images, charts, and other graphics in it. There are some APA format rules when it comes to graphics.
Firstly, all kinds of graphics should be included for a specific reason: to help readers comprehend the information you present. You may have a lot of numbers to discuss – this is when charts and tables can be of help in organizing the data. There are various types of charts: bar graphs, line graphs, pie charts, coordinate plates, and so on. Use them to display numerical data or explain relationships between numbers.
Drawings and images can be added instead of typing out lengthy descriptions. Visual learners will surely appreciate this approach. Graphic images often make more sense than plain information.
There are several important guidelines concerning the use of graphics in your document:
All tables, charts, images, and all other kinds of graphics should be numbered. The first mentioned graphic element will be labeled as 1.
Keep the appropriate numerical order according to how the graphics appear in the essay: Figure 1, Table 1, Figure 2, and so on.
Add graphic elements only if they supplement the text. There is no need to use graphics if they reinstate what has already been said.
Graphics should include enough wording to enable the readers to understand what it means. However, do not exaggerate with text in your graphics.
Figures and tables should be left-aligned
How to Format Tables
Neatly organized data tables are very pleasing to the eye, aren't they? If you have to deal with plenty of numbers or data, it is better to include them in a table than typing out a needlessly lengthy paragraph. Tables are pretty easy to work with if you use Word or Google Documents.
Here is what a common table should include:
Table number
Table title
Table itself
Note
Also, keep the following tips in mind:
Don't use tables to display the same information you have already typed out. Create a table OR use words to present information. Choose between these two options.
If you want to insert a table, discuss it briefly between rows. Add something like "Table 2 demonstrates lung cancer death rates in the US."
If your project is to be submitted for a class, the tables should be placed not far from the text they supplement. If you are submitting the paper for publishing in some journal, it is preferred to place the tables in the back.
The table number should be included first at the top. The first table you discuss in your paper should be labeled as Table 1. Table 2 will be the next table you mention, and so forth. The labels should be written in bold font.
Place the title below the table number. Make sure it is concise and informative. The first letters in important words should be uppercase. Also, write the title in italics.
Stick to the 12-point font with single or double spacing, but be consistent. If one table is single-spaced, the other tables in your paper should be formatted in the same way.
Center all headings.
In the stub (the first column), center the heading, then left-align the text below. Use a 0.15-inch indentation if there is more than one line.
Center the information in other columns.
If you need to add an explanation or an APA format citation to the table, put it under the table in the form of a note. There are several types of notes:
General notes provide information concerning the whole table.
Specific notes explain a specific column, cell, or row.
Probability notes contain information about certain symbols and their meaning (asterisks, p values, and so on).
How to Format Figures
Figures are the visual representation of information. They are more visually appealing than tables. Tables can be nice and appealing too, but figures include all these colors, circles, icons, and boxes that help perceive even the most complicated information.
There are plenty of figures that can be used in APA format papers, such as:
Pie charts
Hierarchy charts
Maps
Drawings
Photographs
Figures are formatted in the same way as the tables, so every figure should include:
Figure number
Figure title
Figure itself
Note
Figures should only be included if they add value to the paper. If they help readers to understand important information better, add them! Remember to not duplicate the same information twice (for example, when your figure repeats the written text instead of supplementing it). Also, provide reference information if your visual element was adapted or reproduced.
How to Organize Photographs
Nowadays, millions of photographs are available and widely used for different purposes. Obtaining them from social media, stock websites, or Google Images is possible with a few clicks. In our pockets, we have cell phones that can take plenty of high-quality pictures in a few seconds. In today's digitalized world, photographs are easy to find and easy to make. That is why many students enjoy using photo materials in their projects.
If you would like to supplement your paper with a photograph, the American Psychological Association prepared some guidelines:
Create a reference, as you would do for the table or any other figure.
It is better to use black and white photos rather than color. Colors tend to look different depending on the screen resolution. If you use black and white photographs, it will guarantee that the reader can perceive the image without problems. Surely, if your paper concerns color-specific matters, it is recommended to use color images. For instance, if you are writing about various leaf shades, it only makes sense to provide colorful photos of leaves.
You can crop the photos out if there are parts of it that are not relevant to your project. Cropping also helps the reader to see the main thing you want to focus their attention on.
If you want to insert an image of someone you know, first ask this person if they give their permission. Sometimes papers get submitted online, and some people prefer their photographs to be off the web.
Writing Style Tips
Working on scientific papers is quite different than composing literature or English essays. Science projects are much more concise and direct. Here are some additional suggestions that will help you write properly in APA format.
Verb Usage
When science writers share and explain the methods and outcomes of your research, they use a lot of verbs. Be consistent with them. Make sure that all verbs have the same tense within one section.
APA recommends using:
Present perfect tense or past tense if you want to explain the procedure
Past tense to explain the outcomes
Present tense to explain the conclusions, as well as future implications
Abbreviations
Everyone would agree that abbreviations are tricky. Students often wonder if they should include full stops between the letters, if all letters should be uppercase, or if it is necessary to write the full name multiple times throughout the essay. Here are some APA format recommendations:
Do not go over the top with the abbreviations. They do not contribute to easy and smooth reading. Readers will be distracted from the main course of thought each time they need to figure out what the abbreviation stands for.
Type out the abbreviation throughout the whole text if you use it no more than three times. In the case of lengthy papers, it would be difficult to remember the meaning of an abbreviation which is used not very frequently.
Putting periods between the letters is not necessary.
You may type the whole phrase out and include the abbreviation in parentheses, for example. When you use the abbreviation later in the text, there is no need for a description.
Punctuation
Commas

There is a heated debate on whether an Oxford comma should be used. For APA style, the Oxford comma is required. It is placed before the words AND and OR, as well as between three items.

Apostrophes

Place the apostrophe before the s when using a possessive singular noun. In the case with a possessive plural noun, it should be placed after the s.

Singular: Nancy Harrington's dog
Plural: The Harringtons' dog

Dashes

Em dash or long dash is used when you want to put the focus on a certain point. Spaces after this dash are not needed.
En dash or short dash is used in compound adjectives. Space should not be placed before or after en dash: well-known, 40-year-old, pp. 5-10.
With all these recommendations, you will surely master the APA format, even if you use it for the first time in your writing. If it still feels like too much, don't hesitate to contact experienced writers and get help online.
Send your e-mail and get a discount on your first order!
7%