How to Cite a Poem in your Essay
How to Cite a Poem in your Essay
October 8, 2019
Sometimes each student either from college or high school and the university is supposed to be able to quote the verse. It might be rather difficult when you do it for the first time. However, if you follow our recommendations, it will be much easier to cite a poem.
When Do You Need Cite a Poem?
You should know where the citation is needed and why you need to place citing in an essay. Being a student, you might be assigned to make various tasks. For instance, you will have to tackle multiple tasks being a student of Arts, Literature or English class. There might be such types of assignments as:
Reflective;
Descriptive;
Classification essay;
Critical thinking;
Compare & contrast;
Argumentative, etc.
When you are working on a research paper or these essays, you will need to have excellent skills in poems and book citing. How do you cite a poem? Here you will find the best ways to quote a text, including it to your essay.
How to Quote a Poem in MLA?
How to cite a quote in MLA? When studying, you will have to be able to make quotes when writing a paper. MLA is the very commonly utilized format of essays. It's an abbreviation, which stands for Modern Language Association. It is such a popular style, making citing poems very simple and which is difficult to master.
This formatting requires a number of certain rules to be followed. As soon as you adhere to them, poem citing will be a piece of cake for you. However, if you fail to comply with the norms of formatting, you might be accused of plagiarism.
It is possible to cite poems either directly or indirectly in MLA format style. As you know the rules of citing, it will be very easy to compose an essay with citations.
Quoting from Poems in MLA
You should indicate the fact you borrow some text. Therefore, you should enclose the words in quotation marks. Note that if you are paraphrasing, you do not need quotation marks. However, they require the proper citation.
In "Stopping by Woods on a Snowy Evening," Frost notes, "The woods are lovely, dark, and deep, / But I have promises to keep, / And miles to go before I sleep."
Robert Frost discusses a desire and solitude to forget the obligations when he states, "The woods are lovely…but I have promises to keep" (13-14).
Citing Poems in an Essay (MLA)
Do not italicize or underline the poems' titles. To separate the poem's lines, you should place some slashes, adding extra space on each side. Do not paraphrase the lines and put them in the order they appear in the original text. Do it, capitalizing on the initial letter of each line.
Robert Frost writes about the man's relationship with nature and solitude:
Whose woods these are I think I know
His house is in the village, though;
He will not see me stopping here
To watch his woods fill up with snow. (1-4)
The solitude notion is present in many famous poems that are including the popular lines, "The woods are lovely, dark, and deep, / But I have promises to keep, / And miles to go before I sleep" (Frost, "Stopping by the Woods" 13-15).
Citing a Poem in Cited (MLA)
1. Cite the poem which you have found in the book this way:
The author's surname, Firstname. "Title of Poem." Title of Book. City of publication: Publisher, year. Page number range. Publication medium (Print.)
2. Cite a poem, which you have found on the website in this way:
The author's surname, Firstname. "Title of Poem." Name of Website. The date the poem's posting (in day-month-year order. If there is no date, put n.d.) The publication medium (Web). The date you accessed the poem on the website.
Frost, Robert. "Stopping by Woods on a Snowy Evening." The Poetry of Robert Frost. New York: Holt, Rinehart and Winston Inc., 1969. 224-225. Print.
Frost, Robert. "Stopping by Woods on a Snowy Evening." The Poetry Foundation. n.d. Web. 6 January 2014.
3 MAIN Tips on How to Cite a Poem in MLA Format
Writing a paper in MLA format is very simple when you cite a poem because it does not require much effort and time. Therefore, if you want to succeed, just read these short secret instructions:
1. Each citation should consist of four lines. Therefore, it is called a blockquote or "long quotation". When you begin it, you should start with a signal phrase, indenting it 2 times. Make a double space. Place such punctuation marks as they are present in the genuine text.
2. The other components of a quote should remain the same as if they are taken from a prose piece of writing.
3. No matter what and how you quote, proofreading and editing the text at the final step is a must.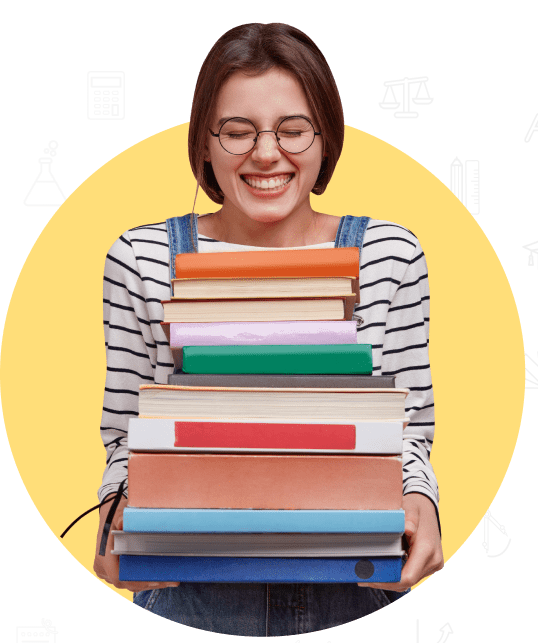 Don't have time to finish?

Try to write an academic paper with us
Free revision policy

Free bibliography & reference

Free title page

Free formatting
How to Cite a Poem in APA?
APA stands for American Psychological Association. It is such a formatting style, which is used mainly in social studies. If you follow certain rules of citing in APA, you will be likely to get the highest grade.
Quotation marks
If you have to quote less than forty words, you should enclose the quote in the special quotation marks. When setting off the quote, you would not rather begin a new line.
Frost writes, "Some say the world will end in fire."
Line breaks
Quoting more than a 1 line of a piece of poetry writing, an indication of the line breaks is a must. Therefore, incorporating a forward slash between every line is required.
"Some say the world will end-fire, / Some say in ice."
Block quotations
If you have to cite more than forty words, utilize a specific block quotation formatting. It must begin on an original line with indents 1.3 cm from the left margin. Do not use quotation marks since indentation is signifying that it is a quote. Follow the double space formatting like in it is in the rest of your essay.
Example: Then took the other, as just as fair,
And having perhaps the better claim,
Because it was grassy and wanted wear;
Though as for that the passing there
Had worn them really about the same,
And both that morning equally lay
In leaves, no step had trodden black.
Using Proper In-Text Citations
Including a poem's quote, you would better do accompany it with the in-text citation, referring your reader to the proper entry in the source section. Whenever you refer to a poem, you will need to cite it, even without providing a quote. Utilize proper typeface and capitalization when you are mentioning the poem's title.
For instance: In his poem "Fire and Ice," Robert Frost (1923) claims, "Some say the world will end in fire." (p. 1)
For instance: "Some say the world will end in fire." (Frost, 1923, p. 1)
Citing a Poem in APA in Cited
When you cite a book-length poem, you should utilize citation guidelines that are provided to print books. Make sure your capitalization and punctuation are like in the following example:
Author's last name, Author's first name (Year of publication). Title of work: Subtitle. Location: Publisher.
Author's last name, Author's first name (Year of publication). Title of the poem. In Editor's first and last name (Eds.), Title of book (pp. page #). Location: Publisher.
Cite a Poem Examples
Sample 1:
"All things did with his Love conspire," (Behn, 2001, p. 367).
Sample 2:
"With a love that the winged seraphs of heaven Coveted her and me," (Poe, 1849).
Sample 3:
Whitman, W. (1855). I sing the body electric. In Leaves of Grass (italicized) (pp. 73-74). Brooklyn, NY: Rome Printers.
Sample 4:
In 'Stopping by Woods on a Snowy Evening', Robert Frost says, "The woods are lovely, dark, and deep,/ But I have promises to keep,/And miles to go before I sleep." (13-15).
Sample 5:
Of all the things that happened there/ That's all I remember (Cullen 11-12)
Need to Properly Quote a Poem in your Essay?
We guess now you know how to cite a poem. However, if you still have any questions, you may use our Assignmentpay service. Citing in MLA style might get and seem the rather complicated thing to do, but if you click on Assignmentpay.com and order a paper with a proper citing, we will do our best to help you. It may result in a high score so if you wonder how to make quotations in MLA format, we are here to assist you. We can do the hardest work for you so that you will be free as a bird. Our professionals are experienced and skilled enough to generate a premium quality essay for you. We are aware of how to quote poetry lines in the best way for you to get a good mark. As a result, if you use our service, your citations properly will be organized so your professor might be shocked because of your competence. Start citing a poem with our help because we are able to set an example for you how to do it correctly. If you order a paper now, academic tasks will no longer be a problem for you. Buy a paper from us and enjoy your free time!

Lana is the youngest expert in our team, yet very hardworking and experienced. She has graduated from the Massachusetts Institute of Technology and holds an M.D. in Chemical Engineering. Lana is especially interested in chemistry, biology, and medicine, so if you need a top-quality assignment in these fields, this author with 3 years of writing experience will happily complete it for you.
Hire writer
Send your e-mail and get a discount on your first order!
7%