How to Write an Explanatory Essay and Improve Your Grades
How to Write an Explanatory Essay and Improve Your Grades
Before you write an explanatory essay, you need to understand its definition. We have explained it below to give you a better understanding. You should not make the mistake of writing explanatory essays from a biased point of view, as the writing is all about neutrality. All explanatory essay examples maintain their analysis from a neutral point of view. With such an approach, even if the audience does not concur with your view, they will have no choice but to absorb all the information.
Explanatory Essay Definition
An explanatory essay is one which describes your views or opinions on a particular subject/topic. As a disclaimer, you do not necessarily have to concur with the specific subject in real life. You should offer explanations to your audience about the topic in question. It is also referred to an expository essay, whereby you are expected to offer an analysis of a given subject. Since it is not argumentative, you should not include any form of criticism or argument while offering explanations in the essay.
How to Start an Explanatory Essay: Top 5 rules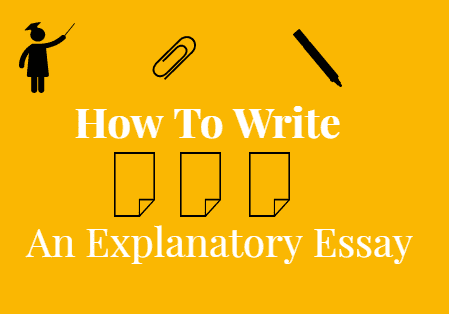 If you follow the below format, you will know how to start an explanatory essay:
Carry out proper research. You should ensure that you collect enough data and information to drafting the explanatory essay. The information in this essay should be a blend of both personal views and ideas acquired from external sources. You should find external sources that will supplement your personal opinions.
Develop a clear thesis. With this, you make it easier for your audience to understand the content of the topic from a summarized point of view.
Understand the meaning of an explanatory essay. If you are unaware of its tenets, you may end up drafting a different type of essay. It is neither an argumentative nor a critical essay since it only develops points from a neutral perspective. You are not supposed to take any side as that causes a loss in the outlook of an explanatory or expository essay.
Choose a well-understandable topic. Assuming your professor has not given you a specific topic; settle on one that will not give you any form of writer's block. Just choose one that is in-line with your assignment. Here is a list of some topics to choose while writing an explanatory essay:

Explain the predicament of abortion among young girls and teenagers
Why is it that the suicide rates have gone higher among teens?
Explain the effects of World War II for America
What are the triggers of drug addiction in teenagers?
Talk about some of the causes of truancy and school dropouts
What led to the start of the American Civil War?

Write an outline for your essay. The outline will be dependent on the length of your explanatory essay. Often, the standard length is about 5 paragraphs—as in an Introduction, Body Paragraphs, and the Conclusion. It helps to ensure that you follow a logical pattern to detail all your train of thoughts.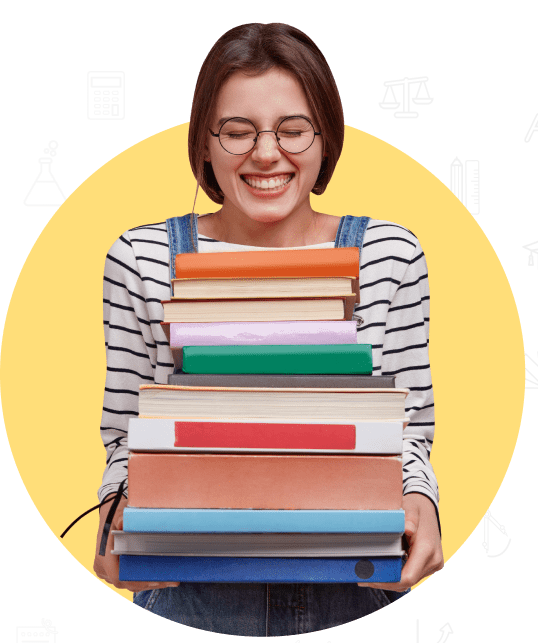 Don't have time to finish?

Try to write an academic paper with us
Free revision policy

Free bibliography & reference

Free title page

Free formatting
Explanatory Essay Outline
The outline offers a framework of how to write an explanatory essay. In the framework, there is an Introduction, Body Paragraphs, and Conclusion. Your introduction should present the topic/subject to the audience. It should also incorporate the thesis statement in the last paragraph. Afterward, you should develop the body paragraphs with the information detailed in the thesis statement. The explanatory essay often has 5 paragraphs (Introduction, Body, and Conclusion). Finally, include a conclusion that summarizes the essay's primary points after the restatement of the thesis. Professional writers from Assignment Pay will help with the outline.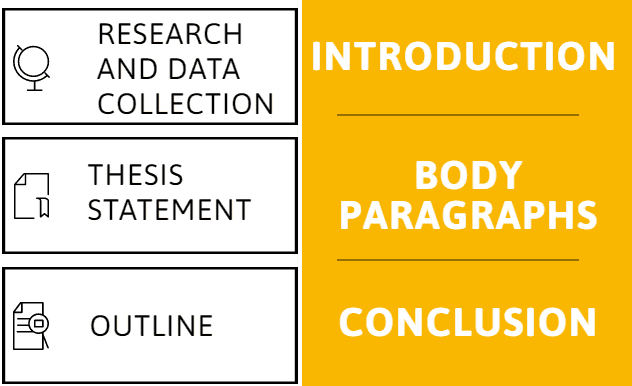 Writing Introduction for an Explanatory Essay
Like other essays, you should start this introduction with a hook that captures the audience's attention. It may be a quote, anecdote, or rhetorical question. Pick a hook statement that will surely attract your audience. Afterward, you should include any necessary information that gives a background of the subject/topic. The last paragraph should integrate a thesis statement to give a preview of the content in the body paragraphs.
Body Paragraphs of an Explanatory Essay
The standard length of an explanatory essay should be 3 body paragraphs. All the paragraphs follow a similar style that includes beginning with a topic sentence. Afterward, you should extrapolate further on the topic sentence and explain each point from an in-depth perspective. All the sentences should be in-line with one another to maintain a certain flow in the paragraphs. You should include a claim that is well-linked with the thesis statement to connect all the points. At this juncture, you should support all your claims will evidence from external sources. It is necessary for your audience to feel confident about the information presented to them. Next, you should integrate a concluding statement that offers a summary of the claim's significance and its relation to the thesis statement. All three body paragraphs in your explanatory essay should follow this format.
Conclusion: How to End an Explanatory Essay
The conclusion is an important part of the essay as it reminds your audience of the topic/subject in question. First, you should restate the thesis statement to ensure that you pique the audience's attention. The conclusion should involve a summary of all the three claims discussed in the body paragraph. Talking about each one of them independently allows the audience to remember their importance in the topic of this explanatory essay. You should logically organize the three points to make it easier for the audience to follow your argument.
Most importantly, you should incorporate a concluding statement that explains the necessity of a particular topic. Do not forget to give your audience the provision of "a call to action," and cajoling them to carry out further research on the subject.
Get a Free example of an Explanatory Essay
Swipe left/right to view more examples!
Explain the predicament of abortion among young girls and teenagers
"Abortions have become a frequent practice among young girls and teenagers who end up with unwanted pregnancies. In the U.S., some states have legalized abortions as they state that women have a right to their bodies. Critics have looked into different debates that explain both the pros and cons of supporting abortion. While there may be psychological effects, the women are also bound to suffer from physical complications, particularly if exposed to quack doctors. A closer look at the reasons for these abortions is necessary since some women have feasible reasons for engaging in the practice."
Conclusion
The above few sentences offer a rough idea about the format of an explanatory essay. In the sample, the topic revolves around Abortion and Teenagers. Do not include any unnecessary information in the essay, to avoid digressing and touching on irrelevant points. Ensure that you have five body paragraphs—the Introduction, Body Paragraphs, and Conclusion. Before submitting your final draft, you should countercheck the essay, by editing and proofreading the content. You should also check on your clarity and precision since an explanatory essay is supposed to enlighten the audience on a particular subject. For example, if the audience is unable to understand the topic of abortion in your explanatory essay, it may be classified as poor quality. The audience should be anything but confused after reading your essay. If possible, get a second opinion to ensure that your essay does not contain any flimsy or hind sight errors.
Send your e-mail and get a discount on your first order!
7%